Alberto Pimienta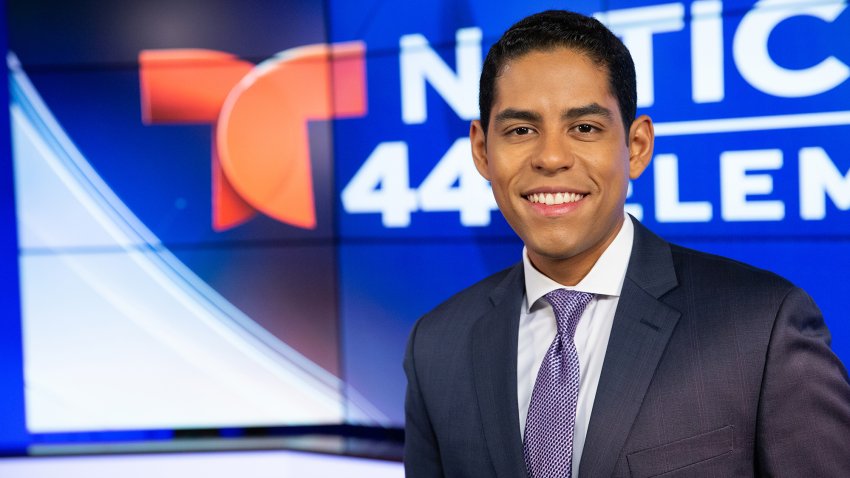 Alberto Pimienta is a reporter for Noticiero Telemundo 44, our sister station Telemundo 44/WZDC, serving the Spanish-speaking community in the Washington, D.C. area.  Pimienta reports the latest and most important news for viewers and contributes to NBC4 News.
Prior to joining Telemundo 44 in November 2017, Pimienta worked as a political reporter for NY1, NY1 News and the 24-hour local Spectrum News stations from 2016 to 2017 as a political reporter in Washington, D.C., covering Congress and the White House. Also covered the legislative shooting in Alexandria, the Republican and Democratic National Convention in 2016 in Cleveland and Philadelphia, President Donald Trump's campaign closing event in New York, the Pulse nightclub massacre in Orlando and the violent protests in Charlotte.
Pimienta also worked as a reporter at Voice of America (VOA) in Washington, D.C., from 2012 to 2016. He covered the protests in Ferguson, the riots in Baltimore and Chicago, the third Nuclear Security Summit in The Hague, the Netherlands, the United Nations General Assembly in New York, and the Washington Navy Yard massacre.
Pimienta holds a bachelor's degree in journalism from Ball State University in Muncie, Indiana.