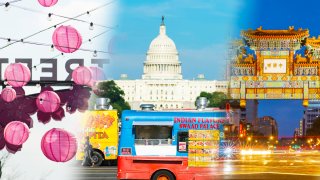 Want to know what's up for your weekend? This spring, we're planning to launch The Weekend Scene, a free newsletter about events, experiences and adventures for you and for your family around the DMV.
Dining, shopping, shows and only-in-D.C. things that make our region a great place to be. Every Wednesday, News4's Tommy McFly and the Scene Team will deliver an exclusive update right to your inbox. You might even find a few freebies.
Tell us below whether you'd like to subscribe and enter your email if you want to be on The Weekend Scene list. You will hear from us soon.