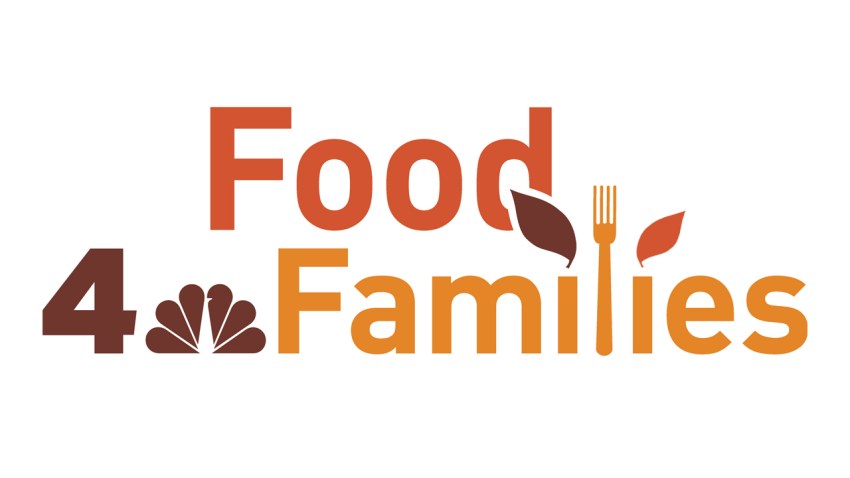 Hunger in our community is a very real issue year-round. The impact of Covid-19 on so many of our neighbors has only intensified it. Working together, we can help feed thousands of people in need in our community.
Scroll down to find links to food banks in DC, Maryland, Virginia, and West Virginia. Please consider making a donation to one or more. Some of the food banks are accepting food at their locations, and others have listed specific food that you can purchase online. No amount is too small.
Thank you for your generosity!
DISTRICT OF COLUMBIA
The Capital Area Food Bank leads our region's efforts to provide good, healthy food to people struggling with hunger and food insecurity. Each year, we source and distribute the food for over 30 million meals.
MARYLAND
Calvert County
End Hunger in Calvert County works with individuals to create permanent solutions that help move them from dependency to self-sufficiency. We believe that all people matter and life change happens through relationships. We strive for excellence in all aspects of our operations and organization.
Charles County
The Southern Maryland Food Bank and Outreach Programs has been in operation since 1983 and is dedicated to serving the Tri-County area of Southern Maryland. The Southern Maryland Food Bank provides a steady supply of bulk food to grass root organizations that assist those in need without prejudice. We accomplish this by working with pantries, shelters, group homes and soup kitchens to ensure that we are using the very best business practices possible and providing educational training, events and other projects. Our goal is to fill the gap that exists, due to food insecurity and to help better the lives of those we serve.
Frederick County
Frederick Community Action Agency
The Frederick Community Action Agency accepts a wide range of donations, including non-perishable food items such as:
Breakfast cereals
Canned fruits
Canned meats
Canned or frozen vegetables
Pasta
Rice
Other staple items (home canned foods cannot be accepted)
View a needs list (PDF)
Montgomery County
Manna's mission of ending hunger in Montgomery County through food distribution, education and advocacy is the guiding force of all we do.
To account for social distancing needs and a surge in food requests related to COVID-19, we have modified and scaled our services, offering food in different formats and locations. Because of the economic disaster, we have waived income requirements for our services. All Montgomery County residents are eligible for our services.
This pandemic is a crisis unlike any other. The good news is that the Maryland Food Bank is built for this; our employees, volunteers, and community of Network Partners are on the front lines every day, ensuring our neighbors have food during this challenging time. The Maryland Food Bank supports 350 Network Partners statewide that collectively provide more than  1200 distribution points with much-needed food for their local communities. We've also added temporary partnerships to help fill the gaps where more assistance is needed. You can "shop" for specific food items on this link.
UM provides emergency food and assistance to people in crisis in Kensington, Silver Spring, Wheaton, Rockville, and Aspen Hill.
Prince George's County
The pantry provides emergency food (residents of Prince George's County) and financial assistance (City of Bowie only) who are experiencing need- without regard to race, creed or gender. If we are unable to meet the needs we will make referrals to others who may be able to provide the needed assistance.
St. Mary's County
The Food Bank is the only bulk food bank of its kind of Southern Maryland. We have supported the communities of Calvert, Charles, and St. Mary's County for more than 33 years and counting. We offer a way for the non-profits, church pantries, group homes, shelters and soup kitchens to keep their shelves stocked and to be able to stretch their donated money further.
VIRGINIA
Arlington County
Arlington Food Assistance Center 
AFAC currently distributes groceries to families in need every week in Arlington, VA. More than 35% of the people we serve are children. While hunger might not seem to be an issue in a wealthy county like Arlington, the high cost of living here combined with the current economic situation causes many families struggle to make ends meet. Supplemental groceries from AFAC mean that families can remain in their homes, workers can stay on the job, children are ready to learn, and mothers and babies have the nutrition they need. We help relieve the food budgets of our clients, thereby allowing them to make other necessary purchases without sacrificing their health and nutrition needs.
Culpeper County
The Blue Ridge Area Food Bank secures food from local and national sources, makes sure it is safe, and then distributes the food to hundreds of partner agencies throughout the communities we serve. We also operate a number of outreach programs, delivering food directly to the most vulnerable populations in our community.
Fairfax County
Our clients range from new immigrants, to the working poor, to professionals who have lost their jobs. We provide free emergency food assistance to a growing number of families each year in four ways: Direct food distribution from our warehouse; Food distribution at 16 sites throughout Northern Virginia; Supplying 16 other organizations with bulk food for soup kitchens, shelters, church programs, etc.; Providing weekend backpack food to food insecure students at 33 elementary schools in Fairfax County through our P3 program.
Fauquier County
Here at Fauquier Community Food Bank & Thrift Store, we serve an average of 650 households a month. The need rises and falls, at times we have served as much as 5.6% of the county's population.
Frederick County
Fredericksburg Regional Food Bank
The Fredericksburg Regional Food Bank is the largest hunger relief organization the Rappahannock River Region. We distribute 4.1 million pounds of food through our network of 160+ community partners operating over 250 food assistance programs across six counties. You can "shop" for specific food item donations at this link.
Loudoun County
As the population of Loudoun County has increased, the number below the poverty line has also increased and so has the number of families and individuals we help. This past year, LHR directly served more than 8,000 individuals through 67,000 visits, and almost half are children. Last fiscal year, LHR distributed over 1.6 million pounds of food and served up to 70 families per day. During the COVID-19 crisis, LHR is supplying tens of thousands of pounds of emergency preparedness food to help families shelter in place, as well as continuing our regular food distributions each week.
Prince William County
ACTS: ACTION in Community Through Service
Action in Community Through Service of Prince William, Inc. (ACTS) is a private, nonprofit 501(c)(3) organization serving the residents of the Greater Prince William Area, which includes the Cities of Manassas and Manassas Park.
Northern Virginia Family Services
NVFS' Hunger Resource Center (HRC, or Centro de Recursos para Prevenir el Hambre) at our SERVE Campus provides nearly 600 Prince William County families every month with: Emergency food assistance, Nutrition information, and Strategies for buying healthy food on a budget. The HRC can purchase food from the Capital Area Food Bank for a flat fee of $0.19 per pound, meaning that $100 can buy more than 500 pounds of food.
Spotsylvania & Stafford
Fredericksburg Regional Food Bank
The Fredericksburg Regional Food Bank is the largest hunger relief organization the Rappahannock River Region. We distribute 4.1 million pounds of food through our network of 160+ community partners operating over 250 food assistance programs across six counties. You can "shop" for specific food item donations at this link.
WEST VIRGINIA
Mountaineer Food Bank is located in Gassaway, WV. Our organization provides food and other household items to our emergency food network in 48 counties including programs such as food pantries, soup kitchens, shelters, Backpack programs, senior programs and mobile pantries.