Tracie Potts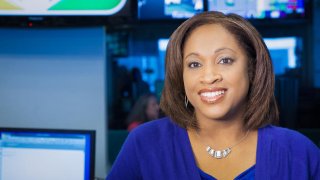 Tracie Potts covers national and international news for News4. Her reports, focusing on politics as well as health and consumer issues, can generally be seen during News4's morning newscasts.
Prior to moving to Washington in 2003, Tracie covered the west coast from NBC's Los Angeles bureau. Her major assignments include the 2008 and 2004 Presidential Elections and inaugurations, the 2002 Salt Lake Winter Olympic Games, the 2008 and 2000 Democratic National Conventions, and the 1998 Super Bowl. She also provided live reports from a number of hurricanes, wildfires, tornadoes, plane crashes, trials, school shootings and protests.
During her tenure with NBC, Tracie has reported for Today, Weekend Today, MSNBC, and the weekend editions of Nightly News.
Prior to joining NBC in 1997, Tracie was a morning and noon anchor for WATE-TV6, the ABC affiliate in Knoxville, Tennessee and health reporter and anchor for WAFF-TV 48 in Huntsville, Alabama.
Tracie earned both a Bachelor and Masters degree from Northwestern University's Medill School of Journalism. As a master's candidate, she served as a Washington-based correspondent for WDAY-TV and radio in Fargo, North Dakota.
She has earned a number of local awards for her reporting and has been selected as a fellow by the Radio-Television News Directors Association (Michelle Clark fellowship), the Poynter Institute for Media Studies, and the University of Maryland-based Casey Journalism Center on Children and Families.
In addition to broadcasting, Tracie has a solid background in print journalism and education. She taught journalism and communications courses at Knoxville College and at Biola University in California. At Knoxville College, she resurrected and advised the student newspaper, assembling and training a staff of reporters to run a publication, which had been dormant for 20 years.
In 2000, Tracie served as editor-in-chief for the launch of a new regional magazine, "Influence of African Americans." As an intern, she wrote for the Chicago Tribune, the Palm Beach (Fla.) Post, the Virginian-Pilot/Ledger-Star and the Atlanta Inquirer.
Tracie, her husband and their three children live in Maryland and are actively involved in church activities.