Running of the Bulls Comes to Va.
Friday, Aug 23, 2013 | Updated 11:41 AM EDT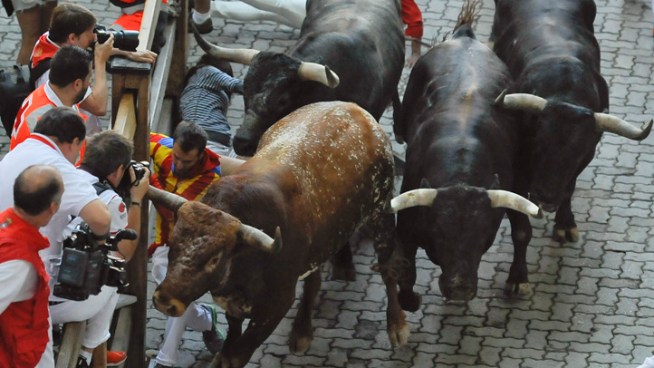 AP
A runner is knocked by a "Miuras" fighting bull during the final running of the bulls at the San Fermin festival, in Pamplona, Spain, Sunday, July 14, 2013. Revelers from around the world arrive to Pamplona every year to take part in some of the eight days of the running of the bulls glorified by Ernest Hemingway's 1926 novel "The Sun Also Rises." (AP Photo/Alvaro Barrientos)
If you've ever wanted to go to the Running of the Bulls, here's your chance.
Saturday, the Great Bull Run is coming to the Virginia Motorsports Park in Petersburg, Virginia.
This is probably as close as you can get to the real thing without being in Pamplona, Spain.
You have to be 18 to participate, and tickets cost $75 each.
Participants will get a t-shirt and bandana. If you're over 21, you'll get a beer too.