Cindy Crawford, Rande Gerber & Lenny Kravits Offer Help to Haiti
Wednesday, Jan 27, 2010 | Updated 8:00 PM EDT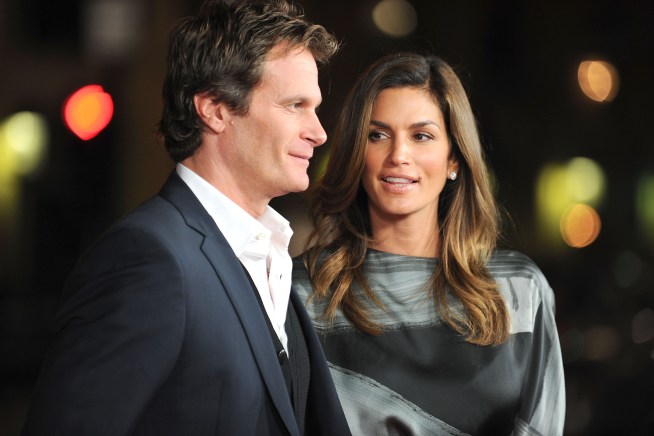 Getty Images
Rande Gerber and model Cindy Crawford were targeted by a blackmailer who had a photo of their daughter, according to the FBI.
Fresh off the "Hope for Haiti Now" telethon, Cindy Crawford and husband Rande Gerber, along with Lenny Kravitz, have banded together with CAN-DO, an organization that provides relief in emergency situations, to provide help to the earthquake ravaged nation.
The stars have helped sponsor, in association with the charitable organization, a cargo plane filled with medical supplies. The first flight left for Haiti on Sunday loaded with triage stations. These triage stations are an all-in-one shipment of supplies, enough to treat 80 people a day.
For more information or to donate, visit www.CAN-DO.org.
The organization has pledged to document the flights to allow sponsors to view the group's relief efforts.
Related Content from AccessHollywood.com:
VIEW THE PHOTOS: Celebs Who Give Back
PLAY IT NOW: Josh Duhamel Rallies Youth Of LA To Help Haiti Victims
PLAY IT NOW: Behind The Scenes: George Clooney's 'Hope For Haiti Now' Fundraiser
MORE ACCESS ON THESE TOPICS: Haiti Relief - Cindy Crawford - Charities