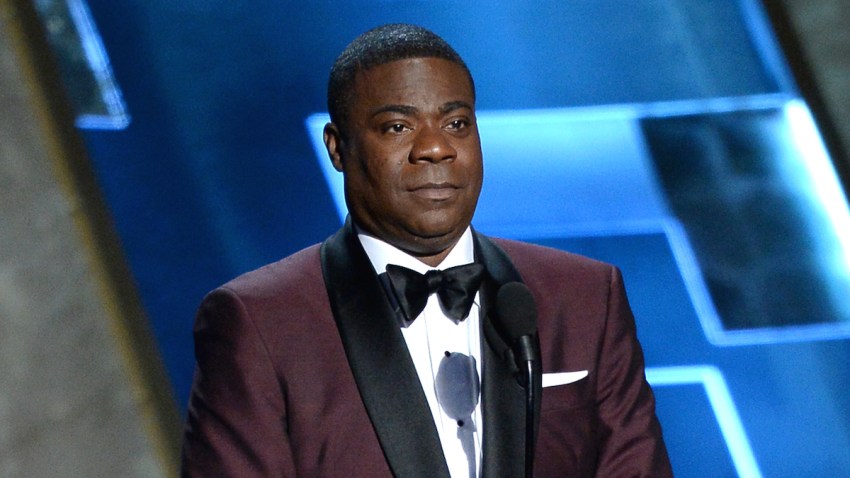 Tracy Morgan, you have been missed.
Before the final awards were handed out at the 2015 Emmy Awards Sunday night, a surprise presenter was waiting backstage.
As it turns out, the beloved comedian and actor was standing by to prove how strong he has become.
U.S. & World
The day's top national and international news.
"I miss you guys so much," Morgan explained after receiving a standing ovation from Tina Fey, Kerry Washington and the entire audience. "Jimmy Kimmel said on this stage that we'll see you back here next year Tracy Morgan. Well, thanks to my amazing doctors and the support of my family and my beautiful new wife, I'm here standing on my own two feet."
Morgan was severely injured in a deadly bus crash back in June 2014. He suffered a traumatic brain injury that forced him to be in a coma for eight days until regaining consciousness.
"I was just ecstatic to learn that I wasn't the one who messed up," Morgan joked of waking up.
"Only recently have I started to feel like myself again," he continued. "Which means a whole lot of young women are going to get pregnant at the after party." Zing!
PHOTOS: Best dressed at the 2015 Emmys
Fans of the former "30 Rock" star can look forward to his return to "Saturday Night Live" when he hosts the show on Oct. 17.
And if you need even more laughs from the funny man, we have a feeling Morgan will have you covered sooner rather than later.
"I love comedy. I love comedy. I will never stop loving her. I love comedy and I can't wait to get back to her, but right now, my goal is just to heal and get better," Morgan shared during a recent appearance on NBC's "Today." "Because I'm not 100 percent yet. I'm not. And when I'm there, you'll know. I'll get back to making you laugh. I promise you."
(E! and NBC are part of the NBCUniversal family.)
PHOTOS: All of the 2015 Emmy Award winners
APP: Download the E! Online app to get the latest Emmys news on the go