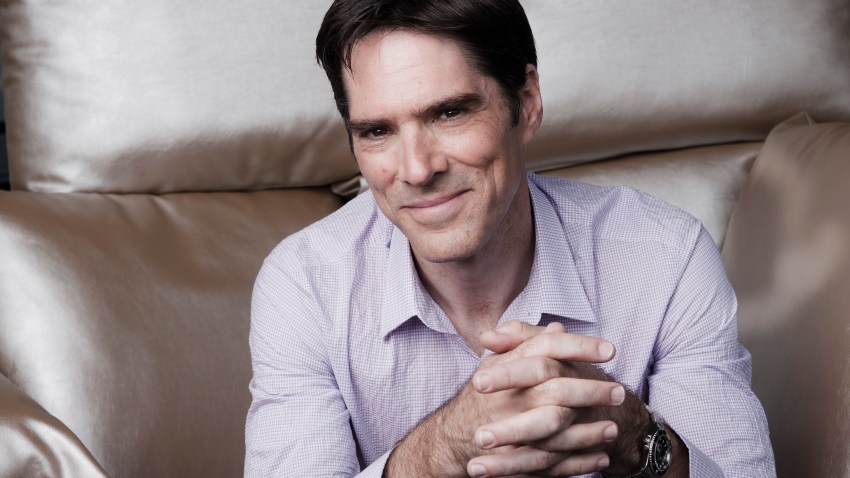 It's no mystery: "Criminal Minds" is definitely better with A.J. Cook and Paget Brewster back, says star Thomas Gibson.
Gibson says the FBI series was relieved to see the full-time return of Special Agents J.J. Jareau (Cook) and Emily Prentiss (Brewster) for Season Seven after various and sundry plot machinations caused their screen time to dwindle down to almost nothing in the previous season.
"One of the great parameters that we have refreshed is that we've got A.J. Cook and Paget Brewster back on the show," Gibson tells PopcornBiz. "They were mystifyingly not present last year, so we're very happy that they're back and we think that we've got the best season yet so far."
U.S. & World
The day's top national and international news.
Gibson says it was never quite clear to him why both actresses and their characters were suddenly scaled back in the sixth season. "There was never any rhyme or reason," he admits. "We tried to sort of wrap our heads around this development but it never made any sense. And by the time we realized that it didn't make any sense then somebody came to their senses and brought them back."
And they've returned just in time to help Gibson's Aaron Hotchner with the first round of cases plaguing the Behavioral Analysis Unit. "Right now we're actually trying to find a serial killer in the middle of Tornado Alley in Kansas and there are strange things happening," he says, "because this guy seems to be killing during tornados. And it's up to us to figure out why. And it's also up to us to figure out how twisted this twister killer is."

"Criminal Minds" kicks off its seventh season tonight on CBS at 9 PM ET