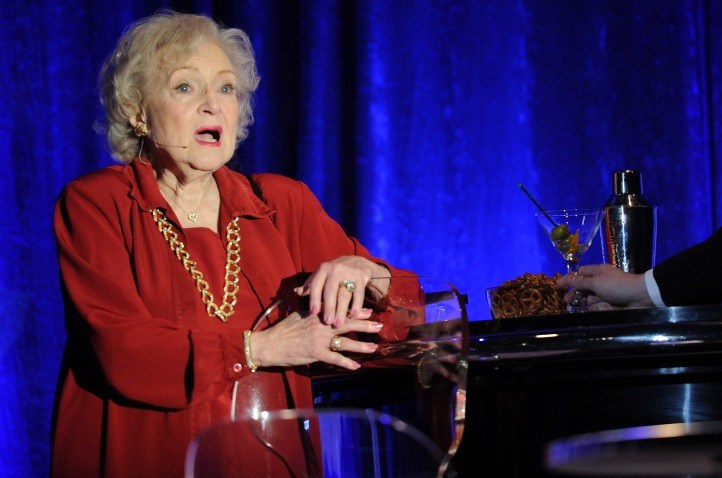 Hollywood- Do you have a racy, risqué or downright raunchy line you need sold to an audience without horrifying them? Betty White is, and always has been, your go-to girl.
"Honey, I've been getting away with it for 63 years, I hate to tell you," White chuckled to PopcornBiz at the recent PaleyFest tribute to her hit sitcom "Hot In Cleveland." "I've been doing double entendre all my life, but it's just fun. It's kidding."
Exactly when did America's favorite octogenarian realize she had a gift for delivering cleverly concealed dirty dialogue, something she's specialized in since "The Mary Tyler Moore Show" in the 70s?
U.S. & World
The day's top national and international news.
"My father was a traveling salesman and growing up we'd sit around the breakfast table or the dinner table and he'd bring jokes home," White remembers. "They'd never explain them to me. Either I got them or I didn't, and that was it, but he'd say, 'Honey, you can take this one to school, but I wouldn't take THAT story to school.'"
But White does take certain titillating turns of phrase to work with her these days, as her current co-stars attest.
"Oh my God, she'll take anything and turn it into a double entendre," laughs Jane Leeves, who said White recently dropped a fresh line on her, "something about 'I don't swing through that gate.' That one was new to me! She's filthy-mouthed!"
"Most of her stuff is double entendres," agrees Wendy Malick. "What we all realize is that she's the woman who can say what would be the raunchiest line. She had one recently on the show where she has to have a screen name, and it's called 'Benderover.' And you think anyone else saying that would've been so disgusting, but there's something about Betty because she's got the twinkly blue eyes and that all-American smile."
What's the naughtiest bomb Valerie Bertinelli's heard Betty drop?
"I can't say it!" Bertinelli blushed. "But she's not nasty. It's just fun and flirty and it's Betty. God - If I could grow up to be a Betty White, I'd be a very happy lady."