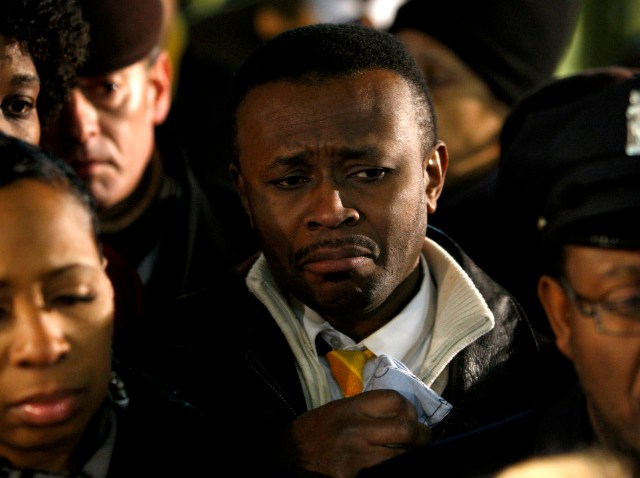 Tuesday night, Dick Snook got the e-mail he'd dreaded.
It came from Phyllis Schmid, a missionary in Port-Au-Prince, Haiti, for the international aid ministry CrossWorld. Students were in classes when the magnitude 7 earthquake crumbled much of the country and the building collapsed. They couldn't find two of the students.
"We don't have the equipment for this," she wrote.
U.S. & World
The day's top national and international news.
Wednesday afternoon at 1:30 p.m. ET, Snook was at the controls of a DC-3 flying supplies and an assessment team to the ravaged country. He'll make two more flights Thursday.
Snook runs Missionary Flights International of Fort Pierce, which usually flies mail and supplies to about 600 missionaries in Haiti. Wednesday, its mission became relief and assistance.
"Please continue to pray as we wait for more news from in country," said Snook, who was just one of thousands of people in churches and humanitarian groups across the United States who stepped forward Wednesday to lend money and manpower to relief efforts in Haiti.
Assistance on the ground within hours
Within 24 hours of the quake — the ultimate toll of which may never be known — Convoy of Hope, a nonprofit international anti-hunger organization in Springfield, Mo., was also on the scene, setting up a command center just outside Port-au-Prince.
The group was making food and other supplies available immediately, and in the next few days "several more containers filled with relief supplies" were to be prepared and shipped to Haiti, said Hal Donaldson, the charity's founder.
Twelve volunteers with Samaritan's Purse — an international ministry affiliated with the Rev. Franklin Graham, son of the evangelist Billy Graham — left the organization's headquarters in Boone, N.C., at 2 a.m. Wednesday, bound for Haiti.
Among those going, said Karen Bromby, the organization's regional director, are a water adviser, a medical adviser and someone "who just knows what to do when a disaster hits."
In Haiti, similarities to 9/11
Scores of organizations, as big as the Red Cross and as small as Barefootin' for Haiti, a charity that runs an annual golf tournament in Knoxville, Tenn., to raise money for an orphanage in Coq Chante, put out calls for help from donors.
The Catholic Church, for example, encouraged all U.S. parishes to take up a special collection for people of Haiti the next two weekends, and the Salvation Army asked for donations to its earthquake relief efforts.
Many groups are soliciting help online, but security groups, the FBI and the Better Business Bureau cautioned donors to be careful.
"We have also seen a few spam campaigns that mention the disaster in Haiti, and we expect to see more scams that will use the event to trick people into giving up money," said Joris Evers, a spokesman for McAfee Inc., a Web security company.
But aid workers said that if you can verify that the group you're interested in helping is solid, you should give as much as you can, because the devastation in Haiti is even worse than most Americans could imagine.
Jose and Jody Castillo, missionaries with the Northwest Haiti Christian Mission in Frankfort, Ky., posted pictures and descriptions on their blog, writing that "the streets would remind you of 9/11. ... How in the world will these Haitians survive?"
Somehow, they will, predicted Kofi Taharka, chairman of the National Black United Front in Houston. Taharka was meeting Wednesday with leaders of local Haitian organizations to work out how to get supplies to the country.
"Some things that we may even take for granted or may even be a challenge for us here [are] a double challenge or triple challenge for people in Haiti," Taharka said. But "do not underestimate the will of the people from Haiti."
Copyright MSNBC - MSNBC