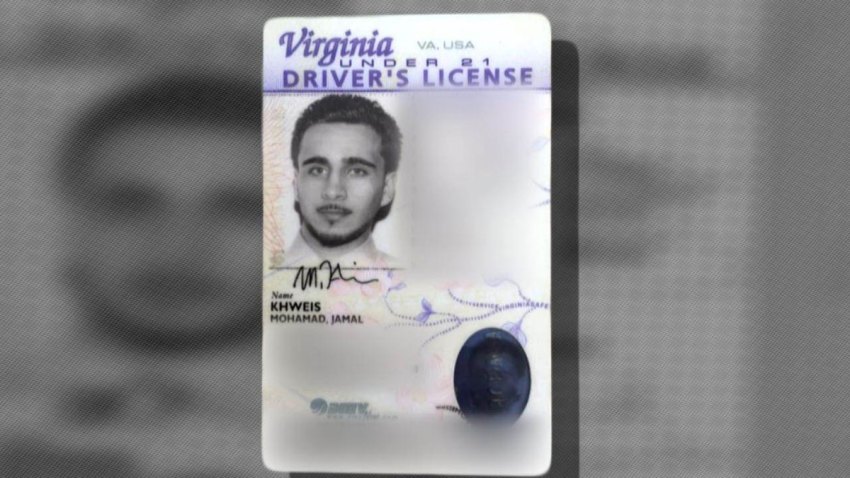 A Virginia man who allegedly joined fighters with ISIS only to escape from the group in March appeared in court Friday for the first time since he was indicted on terrorism charges Wednesday.
Mohamad Jamal Khweis, of Fairfax County, entered a not guilty plea Friday.
Khweis told his family that he was going to Europe for vacation last winter, NBC News reported.
The 27-year-old American-born son of Palestinian immigrants said he met a woman with connections to ISIS in Turkey and she took him across the border into Syria to find ISIS fighters.
"I wasn't thinking straight, and on the way there I regretted," he said in a heavily edited interview on Kurdish TV after his capture. He also said in the interview that he freely joined ISIS but became disenchanted with the people running the training camps.
He sought out Kurds to help him get back to the Turkish border, he said on TV. He was captured by Kurdish Peshmerga military forces on March 14 as he tried to enter the Kurdistan Region of Iraq, NBC News reported.
But U.S. authorities said Khweis told Kurdish authorities and the FBI while he was still overseas that he started researching ISIS months before he went to Europe and tried to contact a extremist cleric once he was there, according to court papers.
"During the interview, the defendant stated he 'gave himself' to ISIL and that they controlled him. The defendant stated he was aware that ISIL wants to attack and destroy the United States," an affidavit from an FBI agent says.
Khweis told FBI agents he stayed in a safe house in Syria where he went through an intake process, according to the Department of Justice. He said he answered yes when asked if he would be a suicide bomber but that he thought it was a test from recruiters.
[NATL] Top News Photos: Pope Visits Japan, and More
Khweis also admitted participating in a month of religious training in preparation for serving ISIS, the Department of Justice said.
A Justice Department official told NBC News that if Khweis' statements were made under coercion or after rough treatment by the Kurds, the defense could move to have them thrown out of court. Khweis' attorney filed a motion to do just that Friday.
The prosecution also told the judge that Khweis' trial will be complicated, and they are working with the Iraqi government to bring witnesses from Iraq to the United States.
Khweis' trial has been set for April 3, 2017.