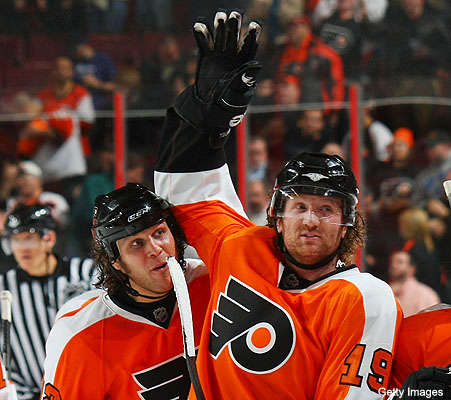 The University of Virginia faculty senate held an emergency meeting Sunday ahead of Monday's meeting of the governing board, which is scheduled to discuss appointing an interim president in the wake of the ousting of President Teresa Sullivan last week.
A sign of the overwhelming disapproval of her forced resignation, about 800 people packed the senate meeting, where the full senate endorsed a no-confidence resolution in the board with a 68-2 vote, according to The Richmond Times-Dispatch.
UVA Provost John Simon spoke on behalf of Sullivan and said the board's actions over the next few days will determine whether this is the type of institution he wants to continue to help lead.
Simon had previously praised Sullivan's work at UVA, but this was the first time he spoke out against the board.
"I find myself at a moment when the future of the university is at risk and what our political leadership value in the university is no longer clear," he said.
The faculty senate is hoping the board of visitors overturns their decision to fire the widely popular Sullivan.
It is still unclear why Sullivan was ousted, but the in a statement, Sullivan cited "philosophical differences."
Faculty leaders said they would meet with the board Monday morning to discuss the resignation.
The ousting has outraged more than just Sullivan's colleagues and could impact the University where it hurts most—their pockets.
According to The Washington Post, a top donor to UVA said she plans to withhold her contributions to the University unless the school's governing board who is responsible for Sullivan's ousting is removed.
Other major donors are questioning their investment and say they won't donate any further money until the board reverses its decision.
On Sunday, the Post also had this in-depth look into Sullivan's forced resignation.
The article cited one specific disagreement between Sullivan and the board: "They felt Sullivan lacked the mettle to trim or shut down programs that couldn't sustain themselves financially, such as obscure academic departments in classics and German."
The reports that board leaders pushed for cuts of some liberal arts programs and that Sullivan resisted are the most specific details to date about what led the board to seek her removal. So even though most people at the university assume that multiple issues were at play, the difference of opinion over these departments has many faculty members and students angry, even beyond their frustrations with Sullivan's dismissal. In part that is because UVa -- unlike many universities -- is considered a place where liberal arts are central to the institution's identity.

Columnist Jeff Schapiro of the RTD writes about what Gov. McDonnell can and cannot do if he wants to intervene.
There are strict limits on what McDonnell can do to stabilize a marquee university shaken by the forced ouster of its popular president, Teresa Sullivan, by its governing board — one dominated by his appointees. This does not mean McDonnell is helpless to intervene; it means he must be artful if and when he chooses to do so. ...


Facing a crisis on one campus or another, governors have often relied on their persuasive powers, their personal prestige and that of their office and the bully pulpit to warn, upbraid or reshape a school's leadership; to help repair its image; or to acknowledge to the largest audience that an institution may be out of synch with his or public expectations.

But it is the appointive process that remains a governor's most important tool.

Thus, McDonnell's next round of appointments to the U.Va. board will be seen as an endorsement or rejection of an increasingly chaotic status quo that some fear will transform Mr. Jefferson's academical village into a generic state university.
* Metro launches Rush Plus today. Here's what you need to know.
* In other transportation news, the DC Taxi Cab Commission has decided to drop a one dollar gas surcharge that went into effect more than a year ago. It will officially expire at midnight on Wednesday.
* Several Maryland Democrats backed President Obama's decision to allow young illegal immigrants stay in the decision providing they have a high school diploma and no criminal history, according to The Baltimore Sun.

Via The Baltimore Sun:
"The announcement today recognizes that we should not hold hardworking, innocent children responsible for the actions of their parents," said Sen. Ben Cardin, a Maryland Democrat who is up for reelection this year. "We should focus our immigration enforcement on the most dangerous individuals rather than children who mostly have known no other country than the U.S."
Republicans, however, disagreed.
"President Obama's decisions will encourage more illegal immigration, weaken our border security and make it more difficult to have a bipartisan dialogue to reach consensus to fix our national immigration crisis," Rep. Roscoe G. Bartlett said in a statement.
* The Washington Times writes about the quiet Virginia GOP convention over the weekend, where Gov. Bob McDonnell, House Majority Leader Eric Cantor and the media were conspicuously absent.
* The third largest contributor to Democratic Senate hopeful Tim Kaine is Bain Capital, according to The Washington Examiner.
Bain is the venture capital firm that Romney formerly headed.
Bain Capital employees have so far donated $30,000 to Kaine, third only to the League of Conservation Voters ($38,068) and politically connected law firm McGuireWoods LLP ($32,100) as his top campaign contributors, according to the Examiner, which used data from Center for Responsive Politics.