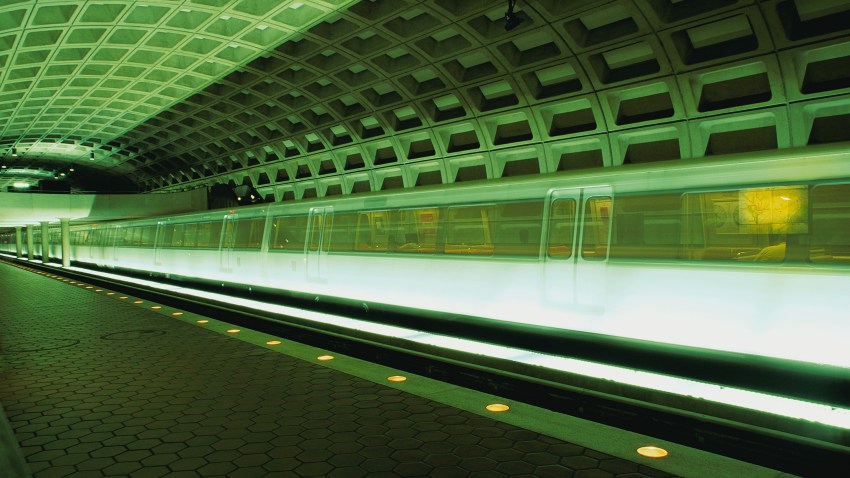 The Red Line will be different but do-able during the Martin Luther King Jr. holiday weekend. Specifically, the closing of the Grosvenor-Strathmore station will split service in two
To bridge the gap, Metro will provide free shuttle bus service.
What's going down: A major track rehab and rebuilding project as part of a long-term rehab commitment.
Here's how it plays out: From Friday, Jan. 15, at 10 p.m. through Monday, Jan. 18, a track project will close the station. Trains will run between the Shady Grove and White Flint stations and between the Medical Center and Glenmont stations. A free shuttle bus will run between the Medical Center, Grosvenor-Strathmore and White Flint stations.
Wear extra layers, as we are bound to have frigid temperatures. Metro plans a wait of no more than 15 minutes for a bus after 9:30 p.m., with buses running more frequently during the day.
Fans who live north of the Medical Center station who are going to a Caps or Wizards game or the Health and Fitness Expo add an extra 40 minutes to your travel plans. Patrons attending events at the Strathmore Arts Center can park at the Grosvenor-Strathmore station because the parking lot will be open.
Now that all important info for you late night partiers: The last Red Line train pulls out of Shady Grove at 2 a.m. Saturday and Sunday that weekend. The last train out of Medical Center on those days is 2:45 a.m.
For more information, savvy Metro riders can call 202-637-7000 or TTY 202-638-3780.