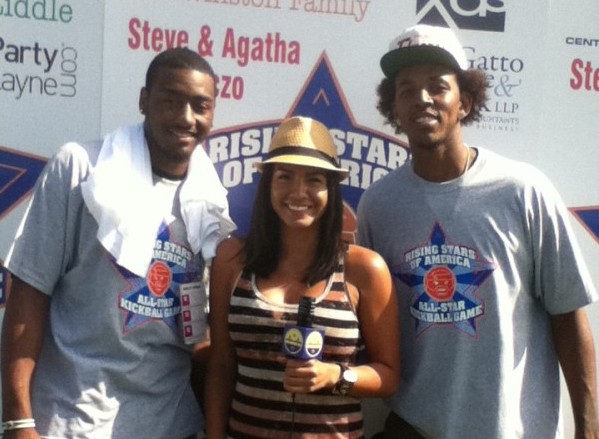 John Wall may have lost Rookie of the Year honors to Blake Griffin, but we're willing to bet that Griffin has never been a kickball MVP.
Both John Wall and Nick Young played in Baron Davis' RSOA Charity Kickball game in Los Angeles this weekend. Wall walked away with the Golden Boot trophy, while a bitter Young grumbled about getting robbed.
We'll have more details from the event later, but here are some pics in the meantime.
pics courtesy of Adiana Vega
Questions, comments or tips? Email Sarah at sarahskogod@gmail.com. You can also follow her on Twitter (@sarahschorno).