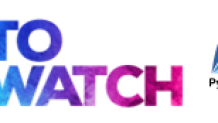 Temperatures are frigid but relations between the two Koreas are thawing, at least temporarily, as the Winter Olympics officially start in South Korea with the opening ceremony at Pyeongchang Olympic Stadium. Twenty-two North Korean athletes will participate and bring along 230 cheerleaders, the two Koreas will field a joint women's ice hockey team and the athletes will march in the opening ceremony under one flag. If political tensions have eased, anxiety has broken out on another front: security guards have been hospitalized with norovirus and military personnel have had to move to handle security.
But anticipation among athletes is building in the stadiums, on the ski slopes and on the bobsled and skeleton courses. As the Games get underway, here's what you need to watch.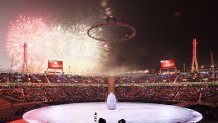 Opening Ceremony Expresses Hopes for Peace
Competition has already begun in curling, luge and a few other sports in Pyeongchang, but the 2018 Winter Games got off to their spectacular start with the opening ceremony. The showiness, glitter and splendor of past Olympic productions wrapped around a theme of peace.
The ceremony reveals the pain of the divided Koreas but also their people's hope for peace, according to organizers. The director of the opening ceremony, Yang Jung-woong, describes it as a winter fairy tale seen as a dream in which children find peace through adventure.
Local
Washington, D.C., Maryland and Virginia local news, events and information
"Peace is the most important message, as we are the only divided country in the world," said Song Seung-whan, the general director of the opening and closing ceremonies, according to Nikkei Asian Review. "We want to let the world know about the pain of division and our desire for peace."
For the Koreas, unity was the motif. Kim Jong Un's younger sister, Kim Yo Jong, an increasingly influential figure, is the first member of North Korea's ruling family to visit the South and she sat in the VIP section. She shook hands with the South Korean president Moon Jae-in while they watched the elaborate show.
But it was a different story for U.S. Vice President Mike Pence, who attended with his wife, Karen. He did not interact with Kim Yo Jong, nor did he stand when the unified Korean team entered the stadium to cheers. And accompanying Pence in South Korea is Fred Warmer, the father of Otto Warmbier, the American student who died after he was imprisoned in North Korea and returned home in a coma.
Early in the ceremony, a puppet tiger danced with children through mountains. During the Parade of Nations, countries entered the stadium to K-Pop music — the United States entering to Psy's "Gangnam Style." Tonga's flag bearer, Pita Taufatofua, once again appeared shirtless and oiled up, as he had in the 2016 Summer Games in Rio. Later, a group of Korean musicians sang a cover version of John Lennon's "Imagine."
[[473547663, C]]
Opening Ceremony Stars: South Korea's Yuna Kim, U.S.'s Erin Hamlin
The highlight of the ceremony remained a secret until the end: The final torch bearer to the light of Olympic cauldron was revealed to be Yuna Kim, a retired figure skater and South Korean superstar. Kim became the first South Korean to win a gold medal in figure skating at the Vancouver Olympics in 2010. Four years later in Sochi, hoping to become only the third woman to defend her gold medal, she placed second behind Russian Adelina Sotnikova.
Kim retired from competition and became a goodwill ambassador to promote the Pyeongchang Olympics.
Luger Erin Hamlin led the U.S. contingent. The 31-year-old from New York, competing in her fourth and likely last Olympics, was named the team's flag bearer on Wednesday. She won a bronze medal in singles luge in Sochi, the first American to ever medal in the event.
Her moment also came with controversy. She won the honor over speedster Shani Davis — he claimed by a coin toss. "@TeamUSA dishonorably tossed a coin to decide its 2018 flag bearer. No problem. I can wait until 2022. #BlackHistoryMonth2018," Davis tweeted.
Davis was not scheduled to attend the ceremony.
[[473581993, C]]
Virginia's Maame Biney Competes in Olympics for First Time
Reston's Maame Biney, the first female African-American speedskater to make the U.S. Olympic team competes for the first time in 500 meter qualifying.
Biney says she owes her determination to her Ghana-born father. She is grateful for how much he has sacrificed and the amount of work he put into her success, she said.
Biney's icy ride began at six years old. When her father saw a "learn to skate" sign at SkateQuest in Reston, he initially signed Biney up for figure skating.
A few months into the lessons, Biney's coach noticed she skated too fast for figure skating and mentioned she should try speedskating. Her coach was onto something.
Twelve years later, the high school senior is part of history and the Olympic team.
In her first competition of the games, Biney advanced to the 500m quarterfinal.
[[473410503, C]]
Teenagers Represent U.S. in Slopestyle Snowboarding
Canadian and Norwegian snowboarders are the favorites in both men's slopestyle and big air snowboarding, but first-time Olympian Red Gerard is keeping hopes alive for a U.S. medal.
His quick rise began the previous season. Gerard, at 17, could become the youngest American snowboarder to win a medal. He is two months younger than Chloe Kim, the favorite in women's halfpipe.
Teammate Chris Corning, 18, ranked 14th in slopestyle in the 2016-17 World Snowboarding Tour. However, he fell short in the qualifying round.
Other top riders to watch: Canadians Mark McMorris, who competes in Pyeongchang about a year after surviving a terrible snowboarding accident that left him hospitalized, pulled off a second-place finish.
Max Parrot, known for new tricks, took first place in Heat 2 and top Norwegian contender Marcus Kleveland came first in Heat 1.
Watch live at http://stream.nbcolympics.com/snowboarding-mens-slopestyle-qualifying?chrcontext=WRC