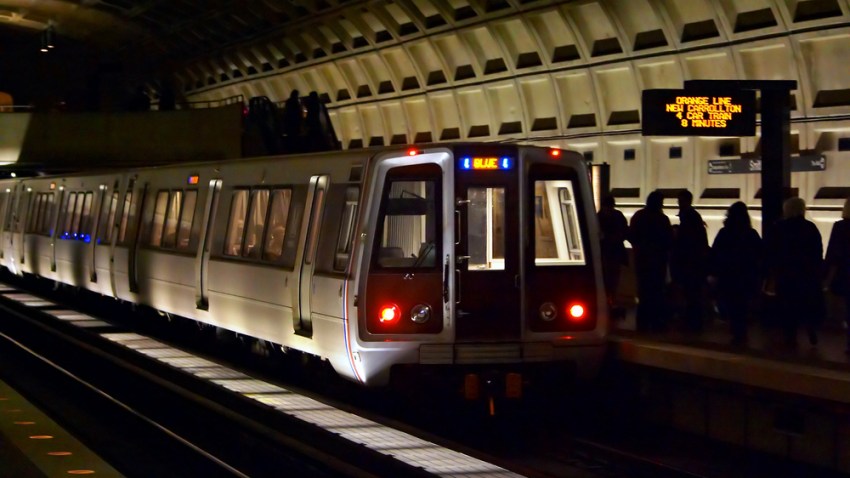 Selling old CDs on eBay isn't exactly an option for a cash-strapped WMATA.
Metro officials said in a meeting this morning that they're considering some more radical ways of raising cash, including selling naming rights to its stations, reports Unsuck DC Metro.
Each renamed station could yield a one-time gain of $1-$2 million -- but we here in D.C. really hate selling naming rights. It's not like we have anything called Verizon Center or FedEx Field, after all. No, not at all.

Besides, station names really are too short these days, so this could add not only revenue, but also some much-needed verbiage. Consider such concise names as Mount Vernon Square / 7th Street – Convention Center or U Street / African-American Civil War Memorial / Cardozo.

"Gallery Place-Chinatown/Verizon Center makes sense," Michael Bijou, Jr. (@mikebijou2) wisely told Unsuck. "Maybe Capitol South-Insert Lobbyist Group Here."

There's also the obvious Fashion Center at Pentagon City. But Columbia Sportswear Heights? Swarovski Crystal City? Ronald Reagan Washington National Airport brought to you by Virgin America? Where would the madness end?

Following the rumors that some Metro employees were using train tracks for their bathroom breaks, Annedougherty (@annedougherty) offered "Charmin presents Metro Center."

Let's just all sit back on our orange vinyl seats and hope for the best.
---
Let's Go Around Town: Keep up with what's happening in the D.C. area anytime, anywhere. Follow us on Twitter and Facebook. Sign up for our e-mail newsletters and find out What You're Doing Tonight with texts delivered right to your mobile phone -- just text DCTONIGHT to 622339 to sign up. (Message and data rates may apply.) Don't forget our iPhone app!