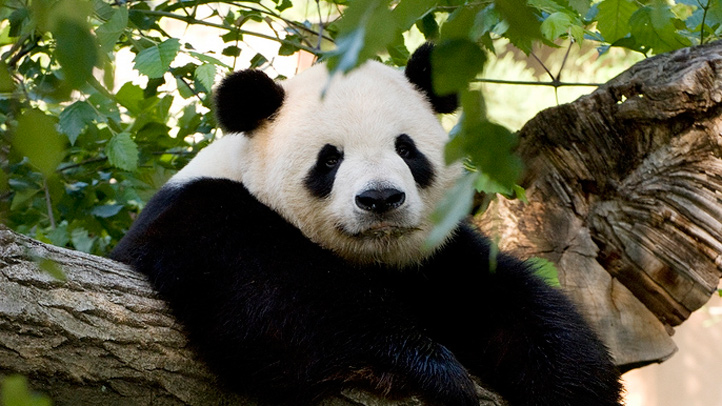 D.C. is getting an early Christmas present: panda stability!

The National Zoo has received a major gift to help fund the Giant Panda program for five more years. Philanthropist David Rubenstein is donating $4.5 million dollars to the panda reproduction program, the Washington Post reports:

"The pandas, on loan from China, previously had their stay extended through 2015, but the zoo had been having trouble securing corporate sponsorship for a program that has delighted and captivated zoogoers for more than a decade."

Earlier this year, the Smithsonian signed a $2.5 million agreement with China to keep pandas here in Washington -- any pandas. The agreement stipulated that one or both of the pandas could be traded for others if they're unsuccessful at having another cub together in 2012.
The zoo says male panda Tian Tian has been showing signs of breeding behavior, but keepers are also securing frozen semen from a now deceased panda from the San Diego zoo to use as a backup next year.
Copyright AP - Associated Press