Paul Wagner, News4 Reporter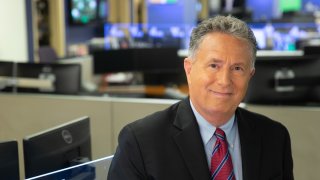 Paul Wagner joined News4 as a general assignment reporter in 2021.
Wagner was raised with his seven siblings in Glen Rock, New Jersey. His proximity to Manhattan facilitated his introduction to radio broadcasting. His first job entailed reading the news and playing records at WYCR-FM.
After graduating from Mount Saint Mary's College, Wagner reported on traffic conditions using binoculars and a two-way radio from the top of the Washington Monument. He moved to Houston for a few years to work at KIKK-FM and KPRC-TV before returning to Washington, D.C., to cover news for WXCR-FM and XTRA-104.
In 1988, Wagner joined WTOP Radio, where he spent 11 years breaking stories and contributing to award-winning coverage, including the 1991 Mount Pleasant riots, which won the station a National Edward R. Murrow Award.
Wagner moved to television news in 1999, covering major news including the 9/11 attacks, the Beltway sniper shootings, and hundreds of cold cases and homicides for WTTG-TV. Wagner won four Emmy Awards during his time there.
After leaving WTTG-TV in 2020, Wagner re-established his relationship with WTOP Radio, where he produced and hosted a podcast on a notable crime in the Washington, D.C., area.
Wagner and his family live in Montgomery County, Maryland.