When the Wizards debuted the new look for this season it was to wide approval. It looks like we aren't the only ones who like it.
JaVale McGee alerted us to a video featuring the basketball team Al Kuwait, whose uniforms are pretty similar to the Wizards unis.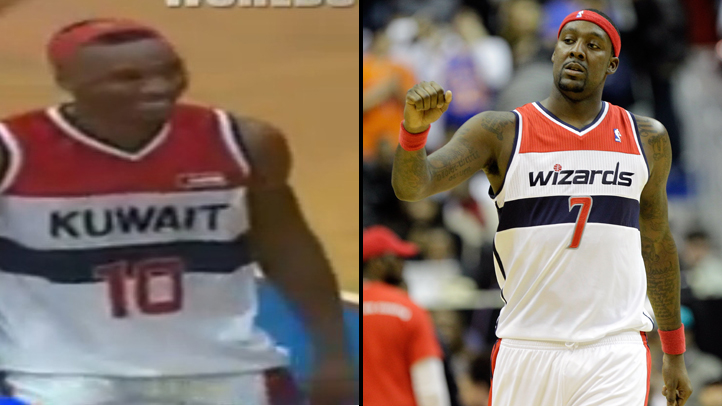 OK, so they're more than similar.
The dunker in the video below is Alhaji Mohammed, who played for Louisville before taking his dunking skills overseas. He offers a much better photo via his Twitter feed.
While we're certainly willing to entertain the idea that this is a coincidence, it's a pretty specific design. We wonder if Al Kuwait is 1-8, too?
Questions, comments or tips? Email Sarah at sarahskogod@gmail.com. You can also follow her on Twitter (@sarahschorno).