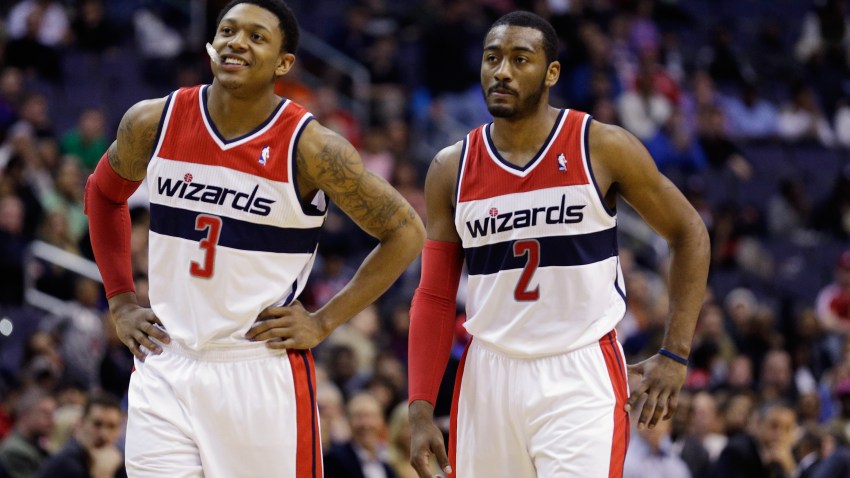 The Washington Wizards earned their first Game 1 playoff victory since 1986 Sunday in a 102-93 win against the Chicago Bulls.
Despite trailing by 13 in the third quarter, the Wizards outscored the Bulls 18-6 in the game's final six minutes to take a 1-0 series lead. What makes the victory even more impressive is that Washington did it despite both John Wall and Bradley Beal struggling from the field.
The starting backcourt shot a combined 7-for-25 (28 percent). According to Elias Sports Bureau, Wall and Beal never shot below 30 percent combined in any of the 73 games in which they both played.
"It's very intense," Wall told reporters of his first-ever playoff game. "I've watched it going to a couple of games, but it's a lot different when you're on the court. There was one segment when I couldn't really breathe when I was going up and down the court."
Nene picked up the slack, scoring 24 points on 11-for-17 shooting (including 7-for-13 from beyond 10 feet, which set a career-high in makes and attempts from that distance). Game 2 is Tuesday in Chicago.
---
Follow Adam on Twitter @AdamVingan and e-mail your story ideas to adamvingan (at) gmail.com.