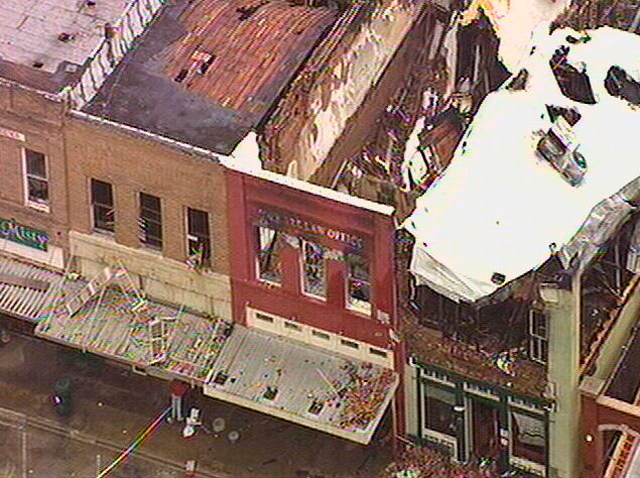 Welcome back to "Capital Letters," a poorly planned mailbag where I answer any and all questions relating to the local professional hockey team.
It has been two weeks since the Capitals last won a hockey game. In that time, I have gotten two weeks older. Your questions.
@AdamVingan Any chance we'll see some buy outs this summer. And if so, could this be Brooks Laich? Too highly rated within the organization? — Yngve Husdal (@YngveHusdal) January 24, 2014
If you recall, the Capitals used the first of the two compliance buyouts allotted to them by paying defenseman Jeff Schultz $2 million not to play for them anymore last summer, erasing his $2.75 million salary cap hit from their records.
This summer, the Capitals will have one more at their disposal if they so choose to use it. The salary cap, set at $64.3 million this season, is expected to rise to $71.1 million next season, a significant increase that will provide teams -- particularly ones located in the capital of the United States that are pressed up against the ceiling -- with more room to improve.
Many argue that the Capitals' roster is in drastic need of an overhaul (myself included), and buying out an expensive contract to create more space would certainly help in that regard.
There are two players that come to mind: Brooks Laich and Martin Erat.
Let us start with Laich. There is no denying that Laich is what some may call a "character guy," defined by Sean McIndoe as "a player who is a strong leader and who exudes a positive presence in the dressing room by displaying courage and resolve in the face of adversity [or] in reality, a term awarded exclusively to players who regularly agree to speak to the media."
Yet those qualities have not translated into production on the ice. Once upon a time, Laich was a regular 20-goal scorer who was a fixture in the Capitals' lineup (he missed four regular-season games between 2007-12). Now, he struggles to stay healthy, having missed 53 of Washington's last 98 regular-season games with a groin injury that will not subside, and his production has dramatically declined (five goals and eight points in 36 games, not to mention inadequate possession numbers).
Those numbers would be easier to swallow if they were being produced by someone like Aaron Volpatti, who takes up only $575,000 of space, but Laich takes up $4.5 million and will until 2017.
If general manager George McPhee opted to buy out the 30-year-old (who would need to be healthy; injured players cannot be bought out, and when it comes to Laich, that is no guarantee), the Capitals would have to pay him $8.33 million over six years, but an extra $4.5 million to work with could go a long way towards rebuilding a roster that is in sore need of a facelift.
As for Erat, who also carries a $4.5 million hit, the Capitals may have no choice. His trade value is nonexistent, unless there is a market out there for disgruntled players who have requested two trades in less than one calendar year and have no reservations about jabbing another player in the crotch with a hockey stick.
At this point, the Capitals should really just give Erat away for a low draft pick, cut their losses and move on.
@AdamVingan will the Caps be heavy Buyers or Sellers come trade deadline? — Margaret McGuire (@Margefro87) January 24, 2014
Margaret poses an interesting question. The NHL trade deadline is March 5 at 3 p.m. ET, just over a week after the league resumes play following the 2014 Sochi Olympics. Where the Capitals are at that juncture will ultimately decide what direction they go in.
The Capitals have rarely been sellers at the deadline, especially in recent seasons, but more often than not, they have been in the thick of things and bolstering the roster for a potential run in the Stanley Cup Playoffs (which has not come yet) makes sense in theory. Yet as of now, Washington is not a playoff team, four points behind the Philadelphia Flyers for the eighth and final spot in the Eastern Conference.
Here is the Capitals' remaining schedule between Friday and March 5:
At New Jersey
At Montreal
At Buffalo
At Columbus
At Detroit
Vs. Detroit
Vs. New York Islanders
Vs. Winnipeg
Vs. New Jersey
At Florida
At Boston
Vs. Philadelphia
At Philadelphia
That is not an easy schedule. There are winnable games in there to be sure, but we might have an idea by that final game against the Flyers on March 5 of what the Capitals will be. (And if we do not, have you seen the rest of their March schedule? Holy.)
If the Capitals can make it through the rest of these games relatively intact and on the fringe of the postseason picture, then perhaps a move is made to bring somebody in to push them forward. If they continue to plummet down the standings, then it might be in their best interest to get a head start on their reconstruction.

@AdamVingan Do you think that GMGM's job is at risk this season? Do you think he should have been let go when BB was let go? — Mathew Gledhill (@MathewGledhill) January 24, 2014
McPhee's future is certainly the hot topic of conversation among Capitals fans. He has been in charge of personnel decisions for nearly 17 years, many of which have been questioned recently, from trading first-round draft pick Filip Forsberg (uncharacteristic for a man who has been known to hoard picks and prospects) for Erat and Michael Latta to handing out head-scratching contract extensions (Volpatti, John Erskine, Jack Hillen, Michal Neuvirth, Jason Chimera, etc.)
Excluding the Stanley Cup Final appearance in 1998, which featured a team largely assembled by David Poile, McPhee has overseen three playoff series victories since 1999-00.
If the Capitals make the playoffs only to flame out in the first round as we have grown accustomed to, McPhee will likely do what he always does: tell us that he "likes our team," point to the Capitals' recent stretch of playoff appearances as a sign of success and find some sort of excuse to explain away their shortcomings. (If you want to hear more about my opinion on the matter, here is my column from last May.)
If the Capitals, however, do not qualify for the postseason, then the front office will have nothing to hide behind. Quite frankly, it might even be best for the organization's long-term trajectory if it does not make the playoffs.
It has been said that McPhee's contract is up for renewal after this season, and though majority owner Ted Leonsis is a patient man (perhaps to a stubborn degree), it may be time to part ways with McPhee if the team he constructed that features two of the NHL's greatest superstars (Alex Ovechkin and Nicklas Backstrom) in their prime cannot win when it counts.
---
Follow Adam on Twitter @AdamVingan and e-mail your story ideas to adamvingan (at) gmail.com.