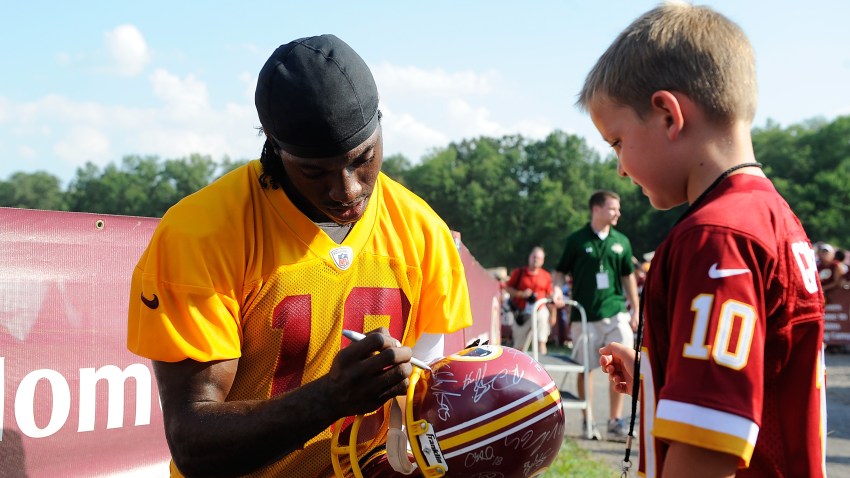 Robert Griffin III has already set a record or two this season on the field, but his budding popularity has propelled him to another milestone.
According to ESPN's Darren Rovell, Griffin's No. 10 has sold more than any other player's jersey in a single season since the NFL started keeping track of those numbers six years ago.
Rovell reports that while specific numbers -- which are based off of sales on the NFL's official online store, NFLShop.com -- were not made available, Griffin has claimed the record with over three months to spare (the NFL's fiscal year is April 1 - March 31).
Yet, perhaps the most astounding fact is that 87 percent of sales have come from outside the D.C. Metro Area, meaning that RGIII has national/international appeal. It's only fitting, right? Sorry.
Somewhere, Trent Green is jealous.
---
Follow Adam on Twitter @AdamVingan and e-mail your story ideas to adamvingan (at) gmail.com.