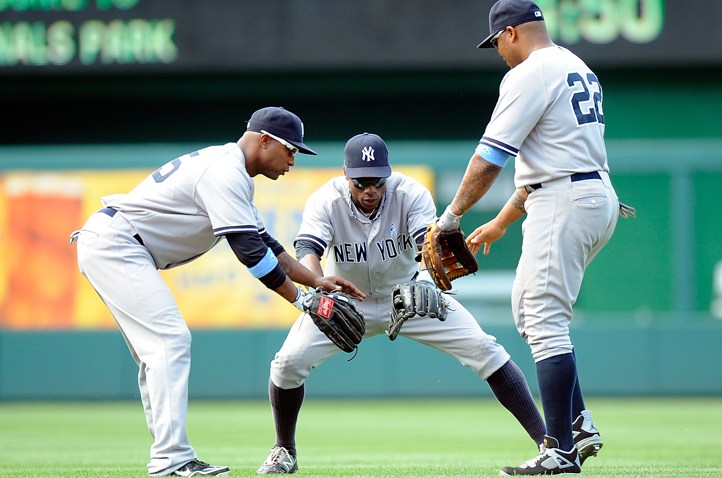 OK, we're not really sure what's going on in the picture above.
But it happened just after the New York Yankees' 4-1 win over the Washington Nationals Sunday at Nats Park.
Instead of providing the boring caption provided by Getty Images (which had something to do with Dewayne Wise, Curtis Granderson and Andruw Jones celebrating the win), we want you to provide a much more entertaining one.
So be creative, have some fun and post your best shot below.