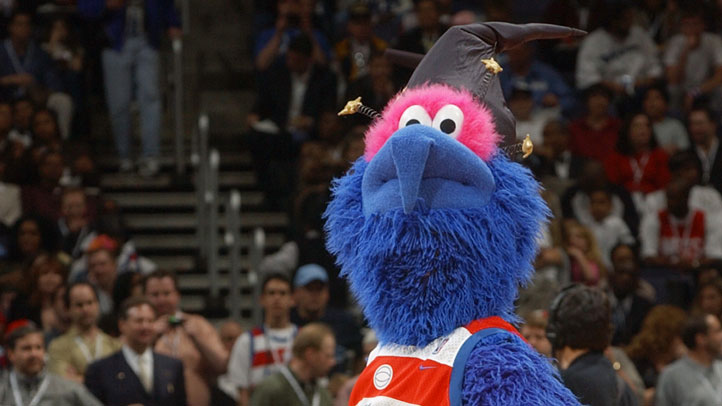 Saturday night was Wizards' mascot G-Wiz's birthday, which led to D.C.'s version of a furry convention at the Verizon Center.
The evening brought all of the area mascots to the Wizards' game and, of course, they had the obligatory dunk contest.
While G-Wiz, Caps' mascot Slapshot and Nats' mascot Screech nailed the dunks, the college mascots were less impressive.
Capital Games
Capital Games is your source for all Washington-area sports.
The GW mascot? He was a disaster.
G-Wiz agreed with us via Twitter:
Indeed.
Wizards forward Trevor Booker, perhaps inspired by the pro mascots' athletic display, went on to put on a show of his own. Late in the game, Booker caught fire and made trouble for Minnesota's Kevin Love.
"You see the mascots jumping off the trampoline, that's what it felt like he was doing in there. He's an athletic freak," Love said of Booker. "I got off at that 10th floor, he got off at the 12th. That was the deal."
Now, if we can only find a way to get the rest of the team on that elevator.
For those of you who missed the mascot party, here they are in all of their furry, clumsy glory.
via DC Sports Bog
Questions, comments or tips? Email Sarah at sarahskogod@gmail.com. You can also follow her on Twitter (@sarahschorno).