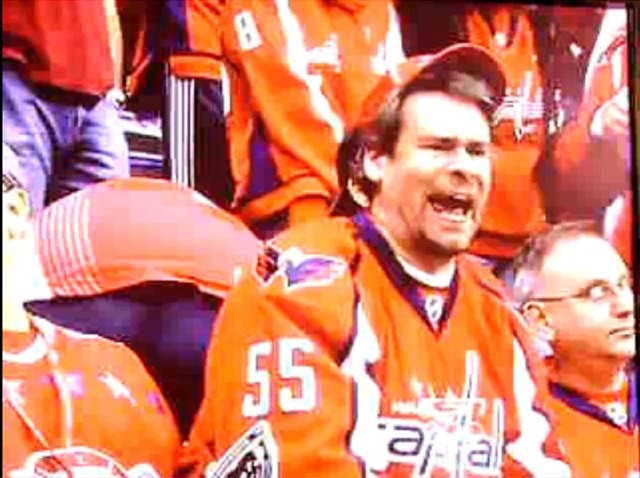 So a TSN cameraman pans the Verizon Center crowd just moments after Tomas Plekanec scores the game winner in overtime to send Washington Capitals fans home unhappy.
Instead of finding the epitome of "agony of defeat," however, the cameraman instead finds a pretty irate Caps fan who isn't very happy to have his sad face displayed for all of Canada's amusement.
No other words are necessary. Just watch the video below. Oh, and if the kids can read lips, you may not want to play it when they're around...