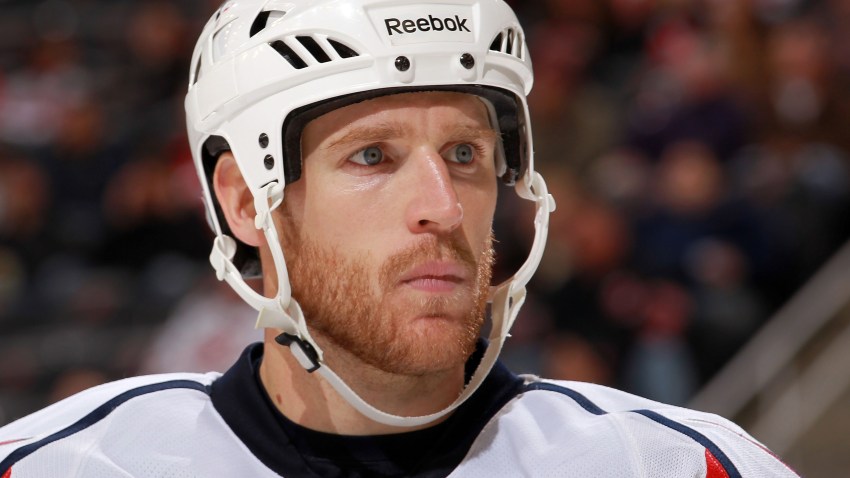 With the second NHL lockout in eight years (and fourth work stoppage within the past two decades) all but inevitable as the 11:59 p.m. ET Saturday expiration date of the current collective bargaining agreement approaches, 17 members of the Washington Capitals held an informal workout at Kettler Capitals Iceplex in Arlington Friday.
The Caps' NHLPA representative, forward Brooks Laich, was among them and he opened up about the ongoing negotiations between the players and team owners, going so far as to say that the players will sacrifice losing an entire season once again "if that's what it means" to get a fair deal done.
"Players have long memories," Laich said. "I was raised when you give a man your word and you shake a hand, that's as good as gold and I think that's something that really upsets the players that we don't feel we're being treated that way."
The entire 2004-05 season was canceled because the NHL and NHLPA could not agree on a deal; it marked the first time a North American professional sport lost an entire season due to a labor dispute. The players ultimately caved in during the last round of negotiations, agreeing to a hard salary cap and 24 percent rollback on their salaries.
This time around, the NHL wants players to accept a significant decrease in the amount of Hockey-Related Revenue (HRR) that they currently receive and more salary cuts on contracts OKed by the same owners looking to take that money back, among other things. The league has also made it clear that they will lock out the players if a deal is not reached by Saturday evening, even though Laich said Friday that there is "nowhere that says that we can't proceed with training camp or even into the season without a new CBA and continue to negotiate in good faith."
According to Laich, unlike last time, defeat is not an option.
"Last time, we thought we got the raw end of the deal," he said. "We have to fight this time. At some point, you have to dig your heels in and fight. If we don't this time, then next time, what happens next? Appeasement only makes the aggressor more aggressive and the players really understand that and we believe in our cause and our leadership. I believe we are more unified this time and ready for a fight."
The prevailing sentiment espoused by players throughout the entire CBA-related process, as mentioned again by Laich Friday, is that they simply "want to play hockey." There, however, are other options; leagues throughout the world are willing to accept locked-out NHLers, from Russia's Kontinental Hockey League to the Swedish Elite League (though provisions do apply). The American Hockey League (AHL) is also an option for younger, less-experienced players (the Caps assigned 21 players, including goaltender Braden Holtby, to AHL Hershey Friday).
Yet, NHL players "want to play for the Stanley Cup, we want to play on our respective teams and that's our goal," according to Laich. Whether or not they get that chance to do so this season, however, still remains to be seen.
"What happens if the lockout comes and Sept. 16th the top hundred players in the world sign over in Europe for a year-long contract?" he said. "Then what? Is the game going to return? The fans are coming to see the players, not coming to see the owners."
"It's truly going to be a shame if we miss one day. But that's what happens when adults get in the way of a kids' game."
---
Follow Adam on Twitter @AdamVingan and e-mail your story ideas to adamvingan (at) gmail.com.