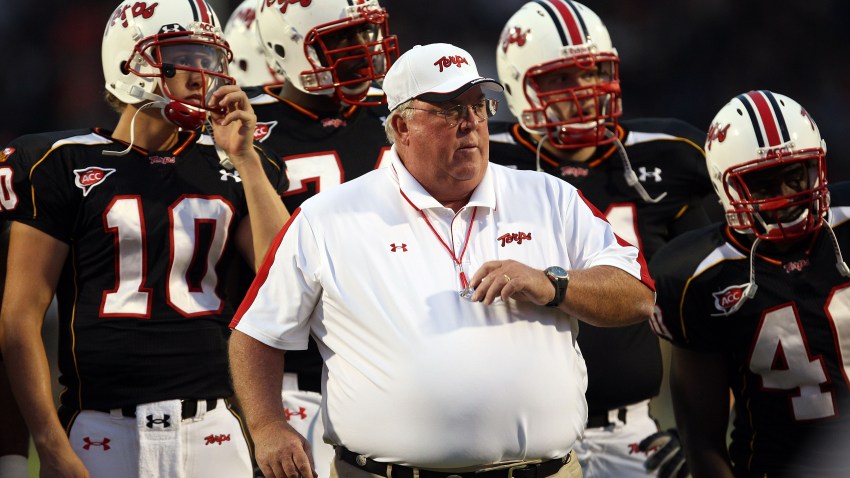 Having already earned the right to play in the postseason, Maryland's next task is to enhance its stature among the people responsible for handing out bowl invitations.
The quest is to play in the Orange Bowl, the customary destination for the Atlantic Coast Conference champion. If the Terrapins win their final four games, they will play in the ACC title game.
"We are kind of where we want to be," coach Ralph Friedgen said after Maryland's 27-24 win over North Carolina State on Saturday. "We have our destiny in our hands. It's just what we do with it."
The Terrapins don't play again until Nov. 6, on the road against Virginia Tech. Then Maryland hosts North Carolina and Florida State before traveling to Boston College for the regular-season finale.
None of those four opponents are perceived to be a pushover. Given Maryland's performance this season, maybe that's a good thing.
The Terrapins have beaten three ranked teams but lost to Middle Tennessee State and to Virginia. Their struggle against underdogs continued Saturday, when Maryland (6-2, 3-1) was pushed to the limit before mounting an 89-yard drive to set up Obi Egekeze's game-winning field goal with 6 seconds left.
The victory made the Terrapins eligible to receive a bowl bid and kept them tied for the lead in the Atlantic Division. It was also enough to push them into the national rankings at No. 25, the first time since 2006 that Maryland has been part of The Associated Press poll.
Last year, the Terrapins didn't get their sixth win until the final game of the regular season. That earned Maryland an invite to the unheralded Emerald Bowl.
This season, the final month will be about making some noise in the ACC.
"We're happy to be bowl-eligible. It took us a long time to last year to get six wins," quarterback Chris Turner said. "At the same time, we have bigger goals than to just be bowl-eligible. So we're going to move on from that."
The victory over North Carolina State came at a price. Standout linebacker Dave Philistin, who ranks second on the team in tackles, left with a shoulder injury. So did running back Da'Rel Scott, who ran for 156 yards and a touchdown before hurting his shoulder in the fourth quarter.
The status of both players is uncertain, but at least Maryland has next weekend off.
Playing in a driving rain, the Terrapins defeated an upset-minded North Carolina State team with a beat-the-clock drive that began on the Maryland 8 with 4:50 left.
"We were all fired up," said tight end Dan Gronkowski, who had a key 16-yard reception on the drive. "We knew we were going to go down and score. That was our mentality. You could look at all the guys, and they were ready to go."
That's the attitude the Terps will need next month, beginning with their Thursday night game against Virginia Tech.
"We have a challenge ahead of us playing Virginia Tech in Blacksburg," Friedgen said. "It's a tough place to play, but if we want to win this conference, we have to win those games."
Copyright AP - Associated Press