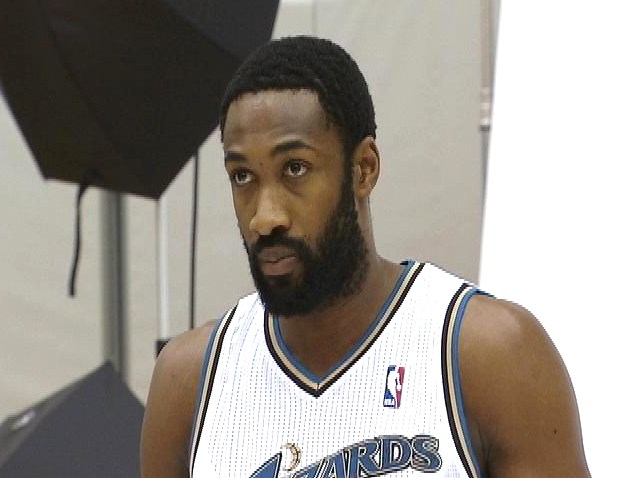 Washington Wizards guard Gilbert Arenas will make his season debut Friday night against the New York Knicks, according to the team's Twitter page.
Arenas practiced Friday, and coach Flip Saunders said before Washington's morning shoot-around that Arenas would be a game-time decision, but the Wizards' Twitter page had a post Friday afternoon reading: "A quick update from New York. Gilbert Arenas will play tonight!"
Saunders said earlier he wanted to see how Arenas looked in the morning workout, then how he felt later.
Arenas returned to practice Wednesday after missing the first three games with a strained tendon in his right ankle. He also had a groin injury.
Arenas hasn't appeared in a regular-season game since Jan. 5, before he was suspended the rest of the season for bringing guns into the Verizon Center locker room.
With only one full practice in two weeks, Saunders said he wanted to see if Arenas "has soreness, if he has explosiveness, just how he feels."
---
Fan, Follow and Text: Get the latest from NBCWashington.com anytime, anywhere. Follow us on Twitter and Facebook. Sign up for our e-mail newsletters and get breaking news delivered right to your mobile phone -- just text DCBREAKING to 622339 to sign up. (Message and data rates may apply.)
Copyright AP - Associated Press