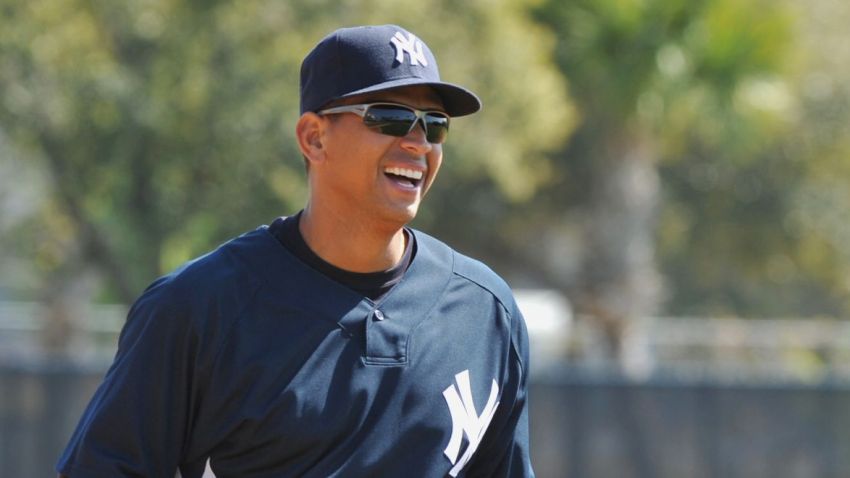 That didn't take long. Less than 48 hours after Alex Rodriguez refused to offer the name of the cousin who helped him move into the world of steroids, that cousin was exposed by ESPN.com. Yuri Sucart's wife confirmed the suspicions of an ESPN Deportes producer who called looking for her husband.

"I told you my husband has nothing to say," she said. "What A-Rod said at the press conference is what happened and that is all. And if you want to talk to my husband, why don't you talk to his lawyer?"

Sucart didn't respond to phone calls himself, nor did his wife put the producer in touch with his lawyer. Given Sucart's life, it's not surprising that he was quickly identified as the cousin from the press conference. He lived in Seattle and Texas with Rodriguez, would secure restaurant reservations and, generally, acted as A-Rod's assistant.

"Yuri was a mule, not a guy who would initiate anything," a friend once close to Rodriguez told ESPN.com. "He did what Alex told him to. He was only looking out for Alex. He is not a guy who would take the initiative to go out and buy drugs. Alex said during the press conference that his cousin just did what was asked -- that is perfect for Yuri's MO. He is a person who would be with him forever, a loyal guy without a bad bone in his body."

That loyalty may well get tested. The media is going to try and find out if A-Rod was dishonest about how much he used and how often he used drugs. Those questions can be deflected easily enough, but the authorities are likely to get involved as well. There are going to be questions about how the drugs made their way from the Dominican Republic to the United States, questions about whether the drugs were ever bought in the United States and probably others from a legal standpoint.

Sucart could face a decision between getting into legal trouble himself or protecting Rodriguez, although the emphasis is on could because there's still much we don't know. Unlike Barry Bonds and Roger Clemens, A-Rod hasn't done any of his talking under oath. If he did lie, it is only the court of opinion that can convict him and Sucart couldn't get in trouble for backing him up.

Josh Alper is a writer living in New York City and is a contributor to FanHouse.com and ProFootballTalk.com.
Copyright FREEL - NBC Local Media