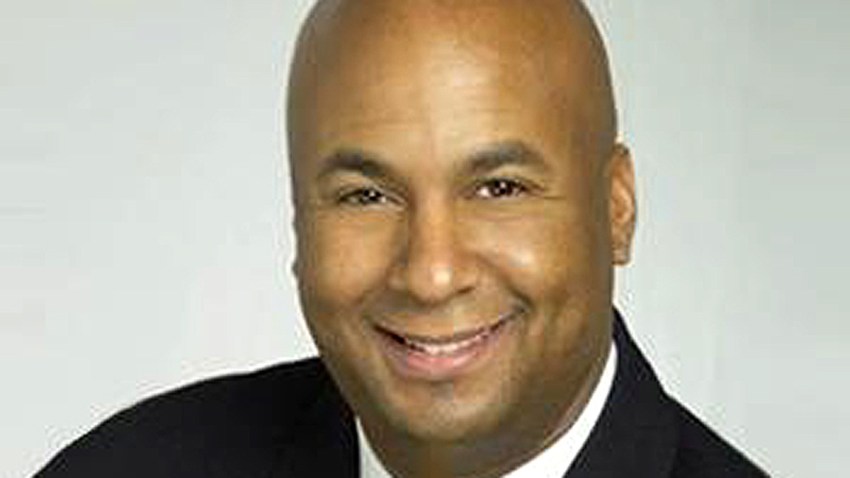 You haven't forgotten Michael A. Brown, have you?
He's back in the news. Big-time.
Last June, the former at-large D.C. Council member pleaded guilty to a felony bribery count after he was caught by an FBI sting taking cash from people he thought were local businessmen. It was simple, crass corruption.
First Read — DMV
A place for insight, analysis and exclusives on the people who shape politics in the District, Maryland and Virginia.
The plea agreement called for 37 months in prison. But his sentencing date has been delayed a couple of times (it's now April 28) because Brown agreed to cooperate with prosecutors in their ongoing probe of corruption in city government and politics.
The most notable probe centers on the $650,000 shadow campaign that helped elect Vincent Gray mayor in 2010.
Apparently, Brown has been very helpful -- and that could be making other city politicians nervous.
It turns out Brown also committed more crimes than prosecutors first knew about. The amended court papers filed last week now have Brown poised to serve 43 months in prison rather than the original 37.
The court papers show Brown admitting to taking about $120,000 in secret, illegal campaign donations during 2007 and 2008 in schemes with Jeanne Clarke Harris and a businessman only identified as "Co-Conspirator 1."
Media reports for a couple of years now have identified "Co-Conspirator 1" as businessman Jeffrey Thompson, while Thompson's lawyer Brendan Sullivan has declined all comment to reporters.
Harris and Thompson are familiar names in the swirl of corruption.
Harris and Vernon Hawkins, another longtime political operative, have both pleaded guilty to felony crimes for running the expensive shadow campaign to benefit Gray. Those court documents say the $650,000 to help Gray was provided secretly by "Co-Conspirator 1" -- i.e., Thompson.
Gray generally has said he did nothing wrong but steadfastly has declined to comment on how his friends could undertake such a breathtaking shadow campaign alongside his legitimate one.
No charges have been filed against Gray. He has made a general apology for "the pain" his 2010 campaign caused. But again, the mayor doesn't really say what that "pain" means. It's certainly been painful to him.
But back to Brown.
The court papers show Brown had a cozy relationship with Thompson, freely meeting with him and asking for illegal monies, sometimes described as "loans" and other times just fake contributions.
In 2007, Brown got $20,000 for his unsuccessful Ward 4 race to replace Fenty on the council. He signed documents showing the money was a loan. But, as the court papers show, "Brown understood from his discussion with Co-Conspirator 1 and Harris that, notwithstanding the document describing the payment as a loan, Brown was not expected — and Brown did not intend — to repay the money. Neither Co-Conspirator 1 nor Harris ever sought repayment of the money."
In 2008, Brown asked for and got about $100,000 for his successful at-large council race. About $45,000 was provided just for Election Day get-out-the-vote expense.
The court papers say "Co-Conspirator 1" made it clear and Brown understood that the money was being provided illegally.
So what? Brown's a crook.
What does all this mean beyond the fact that Michael Brown, son of a famous father, threw away an honorable public service career that lay before him?
One lawyer familiar with the case suggested that Brown knows a great deal about the big illegal shadow campaign itself -- how it operated and who-met-who as it unfolded.
There's one source who contends Brown has worn an undercover wire as part of his cooperation. The Notebook could not verify that assertion, but, again, just the idea that he may have done so could have some folks scrambling to recall their conversations with him.
AU Mayoral Forum
Join the Notebook tonight for a mayoral candidates forum at American University, sponsored by the student-run Kennedy Political Union. The Notebook will be moderating, and questions will come from WJLA reporter Sam Ford and WTTG Fox 5 reporter/anchor Matt Ackland.
It's at 7 p.m. in the Abramson Family Recital Hall at the Katzen Arts Center (Nebraska and Massachusetts avenues NW).
Tom Sherwood, a Southwest resident, is a political reporter for News 4.