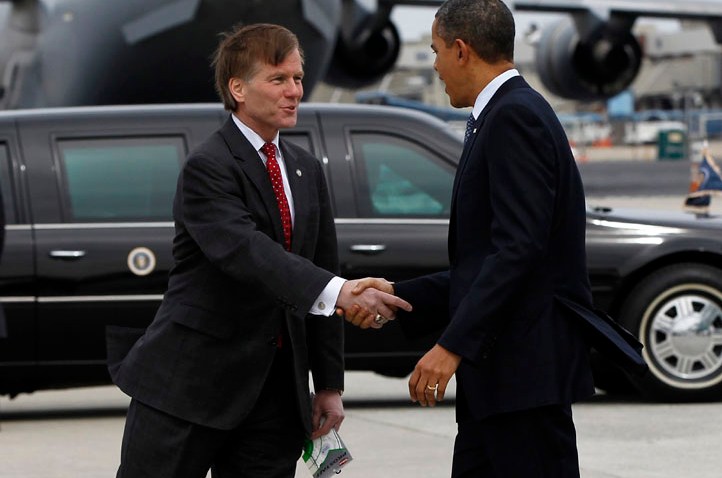 Gov. Bob McDonnell said Tuesday that he is still opposed to Virginia setting up its own state-run health exchange, making it all but certain that the Commonwealth won't set up its own exchange by the Friday deadline.
The governor said Tuesday morning on WNIS radio in Norfolk that, despite calls from lawmakers, he would not be setting up a system for the state, according to the Washington Examiner.
Under President Obama's new Affordable Health Care Act, states have until Friday to decide whether to set up their own exchange that would allow the uninsured to buy insurance in an open market. If they decide not to set up their own exchange—which nearly two dozen Republican governor's have opted not to—the federal government will set up one for them.
First Read — DMV
A place for insight, analysis and exclusives on the people who shape politics in the District, Maryland and Virginia.
"I don't see that there's any certainty that running a state-based exchange makes sense," McDonnell said on the radio show. "I think we're going to get stuck with the price tag for an exchange with very little state control."
McDonnell also said Virginia will opt out of the new health care law's Medicaid expansion provision, which would enable more low-income and disabled people to be covered. Currently, states and the federal government split the costs of Medicaid 50-50. Under the new law, the federal government said it would initially cover the costs of Medicaid expansion 100 percent, and then 90 percent after that. McDonnell has said that the state could still incur $1 billion to $2 billion in administrative costs over a decade if it expands, according to The Virginian-Pilot.
As chair of the Republican Governor's Association, McDonnell asked the feds for a deadline extension to set up the exchange from mid-November. The extension was granted.
Maryland, on the other hand, is one of six states that have made progress building their health insurance exchanges and have already received conditional approval to begin enrolling members in October 2013.
IN OTHER NEWS:
Why Gov. Martin O'Malley needs to lead Maryland to the abolition of the death penalty
Gov. McDonnell's staff met with anti-tax advocate Grover Norquist Tuesday about possible adjustments to the state's gas tax
* LGBT Community Center gets space inside a D.C. government building, Frank D. Reeves Center
* Harry Jaffe: Investigation of Kwame Brown may end without a bang
* Maryland comptroller won't run for governor
* D.C. Chamber of Commerce responds to Marion Barry's criticism
* Council members hate the taxi color scheme choices so much, they may stop contest
* Quote on MLK memorial will be removed
* Bill in Virginia calls for amending the state's constitution to guarantee voter privacy in union elections.
* Va. lawmakers turn cold sholder to Fairfax transportation pleas