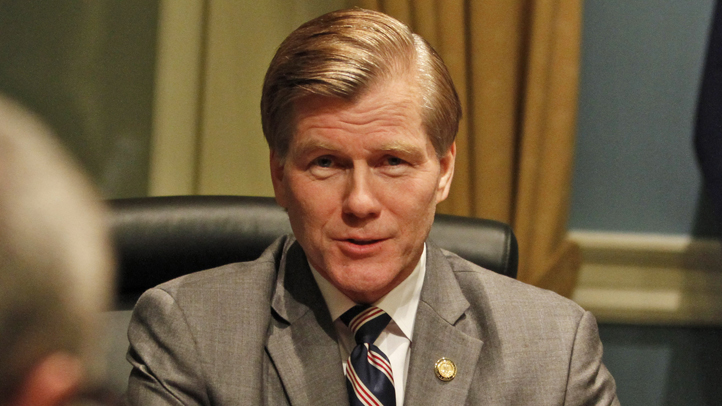 Gov. Bob McDonnell signed into law Tuesday a restrictive voter ID law that would require all Virginians to bring a photo ID to the polls in order to cast a ballot.
The Justice Department still has to approve the law before it goes into effect -- although a decision from the Supreme Court is still pending on whether to strike down Section 5 of the Voting Rights Act, which requires states with a history of racial discrimination like Virginia to get all voting and election law changes approved by the federal government.
The new legislation will provide a free valid ID to any registered voter who lacks one. Proponents of the measure say it will prevent voter fraud, while opponents say this is just another voter oppression tactic.
First Read — DMV
A place for insight, analysis and exclusives on the people who shape politics in the District, Maryland and Virginia.
Last year, Virginia passed a more relaxed voter ID law that allowed for non-photo documents like a utility bill, pay stub, bank statement, government check or Social Security card as acceptable identification. This new law eliminated all those forms of identification.
IN OTHER NEWS:
* Matt Yglesias says proponents of curtailing liquor licenses -- like the people who wanted to place a moratorium on U and 14th streets NW -- are idiots. (Slate)
* City Paper and WAMU 88.5 FM are launching a new weekly podcast on whatever's going on in D.C. called The District Line. (Washington City Paper)
* Former Democratic Vermont Gov. Howard Dean launched a political action committee Tuesday that would work to flip state legislatures around the country. His "Purple to Blue Project" will start in Virginia, then add three additional purple states in 2014. (Huffington Post)

* Virginia Attorney General Ken Cuccinelli takes credit for the transportation bill he nearly killed, saying it was his legal objection that pressured McDonnell to make changes to the bill that will assure safer passage through the courts. (Washington Examiner)
* A developer is suing Ward 1 Councilmember Jim Graham and another developer over a failed bid to develop a Metro property on Florida Avenue NW. (Washington City Paper)
* Meet the new D.C. federal judge, Ketanji Brown Jackson. (Legal Times)
* Governor Martin O'Malley wore red for marriage equality Tuesday, the day the Supreme Court heard the first of two major cases on legalizing same sex marriages. (Twitter)
* Experts tell Harry Jaffe that it will take about $2 million to win the D.C. mayor's race. Who can raise the dough? (Washington Examiner)
* A high-profile bill in Maryland that would change the referendum and petition process in the state is stuck in the election law subcommittee, but the chairman of the committee says the bill isn't dead. (Maryland Reporter)
* And for your reading pleasure: What if HBO's "Girls" had been set in DC? (In The Capital)