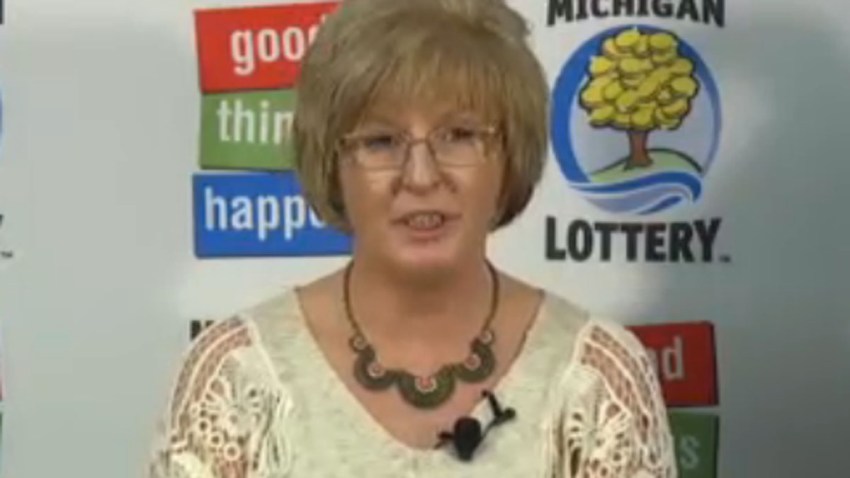 A 50-year-old supervisor at a Michigan fiberglass factory is the winner of a $310.5 million Powerball jackpot.
Julie Leach of Three Rivers said she was having a "bad night" at her third-shift job when she took a lunch break. She checked the numbers while waiting in a McDonald's drive-thru.
"It's crazy, unreal," Leach said during a press conference on Tuesday. "Never thought it would happen. I'm still in disbelief."
U.S. & World
The day's top national and international news.
Leach said she "automatically" quit her "nasty, dirty" job of 20 years and plans to build houses in Michigan for her and her partner of 36 years, their three children and 11 grandchildren.
"I'm going to take care of my kids... Just want to make it a good life for them," she said.
Her partner has also quit his job.
"He wanted to go to work," Leach said. "I said are you crazy, we don't have to work anymore."
Leach chose a lump sum of $197.4 million, or $140 million after taxes. It's Michigan's second-largest lottery prize.
"As you can imagine, this jackpot is going to change her life," a lottery official said Tuesday.
The Three Rivers West Shell station sold the only winning ticket for last Wednesday night's drawing.
The gas station is 30 miles south of Kalamazoo.
Copyright AP - Associated Press