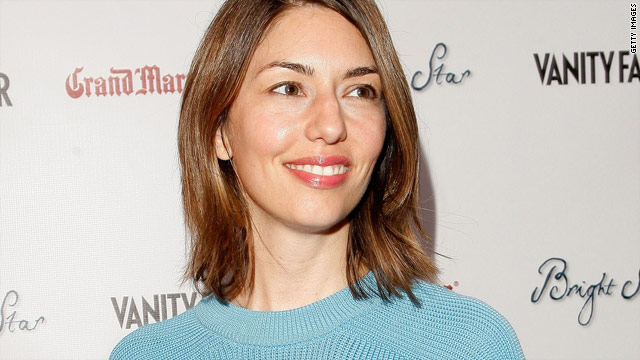 Sofia Coppola knows a little something about having a famous father.
As the daughter of the acclaimed filmmaker Francis Ford Coppola, the director tells PopcornBiz she was able to add a few personal embellishments to her latest film "Somewhere," which follows a famous Hollywood actor (Stephen Dorff) confronting the emptiness of his fast-lane lifestyle when forced to spend time watching over his young daughter (Elle Fanning) when his ex suddenly checks out.
Coppola reveals that the existential, contemplative film does touch on some autobiographical elements of her experiences with her own father, particularly when the daughter gains unique entree into a jet-set world usually closed to children. "That character isn't based on him, but of course I put the kind of tender father/daughter moments that are significant to me."
U.S. & World
The day's top national and international news.
In one scene, 11-year-old Cleo studies her dad's technique at the craps table while on a promotional trip to Italy. "When I was writing that part of the story I tried to think of memories and I remember it as exciting as a kid getting to go with my dad occasionally to places that kids don't usually go," says Coppola. "So I thought that I'd try to put some of that into the story and connect it to something real. I remember my dad stayed at casinos when he would write scripts and I remember going visit and him explaining craps to me. It was fun because kids don't get to do that."
For Dorff's character Johnny Marco – who has decadent temptations constantly thrown his way – Coppola also drew inspiration from the many observations and anecdotes she'd gathered growing up in and around show biz.
"I based it on people I've seen and stories that I've heard, and it's a very extreme lifestyle," she says. "I tried to imagine what that was like – and I relate to it in some ways, but I don't really feel like him because my life is so different than his. His is pretty out of balance. I think it's up to the person, but I can imagine that if you became famous quickly and had a lot of life switches and girls throwing themselves at you all the time and people offering all kinds of things, I could see how someone might go out of balance for a little bit."
"I think it's about points in your life when you have to look at yourself and decide what kind of person you're going to be, which I feel that everyone has to look at sometimes," she explains. "Also, I'd just had my first daughter and so I was thinking about how having a kid changes your priorities and perspective. I wanted to put some of that in the story, so I think it's also about a father/daughter relationship."
With her father executive producing "Somewhere," the director admits it can test her nerves to show him one of her films.
"In one way he's always very supportive, so it's not a scary environment, but of course I hope that my parents like what I make, like any kid," she explains. "I don't generally have a thing about, like, 'I'll only show final cut,' but on this one I wanted to show him when it was all put together. He was really touched by it and said to me that it was a movie only I could make – and that we should make movies that only we could make."