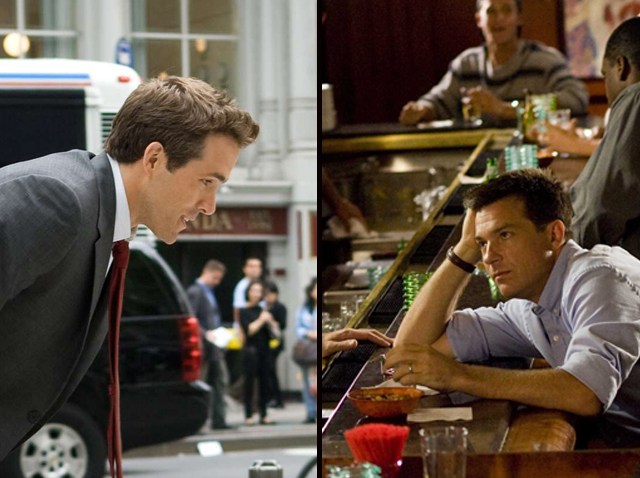 Ryan Reynolds and Jason Bateman both bring their own style of grating charm to the screen, and soon they'll have a chance to go toe-to-toe in a movie about two men who somehow swap bodies.
Predictably, Reynolds will play the slacker stud and Bateman the buttoned-down family guy, reports Deadline Hollywood.
Yes, it's a tired Hollywood trope, the body-swap, but this latest effort, "The Change Up," is from Jon Lucas and Scott Moore, the geniuses behind "The Hangover." Yes, they're also the same duo that gave us "Four Christmases" and "The Ghosts of Girlfriends Past," but a film as funny and epic as "Hangover" earns you at least two duds worth of good will, no?
U.S. & World
The day's top national and international news.
David Dobkin, who was behind the camera for "Wedding Crashers" and the minor/flawed gem "Clay Pigeons," is directing.
Reynolds has been gaining momentum with roles like in films like the Sundance favorite "Buried" and his supporting turn in "Adventurelend," and Bateman is a comedian of impeccable timing. The trite premise is a concern, but we're going to give them the benefit of the doubt.