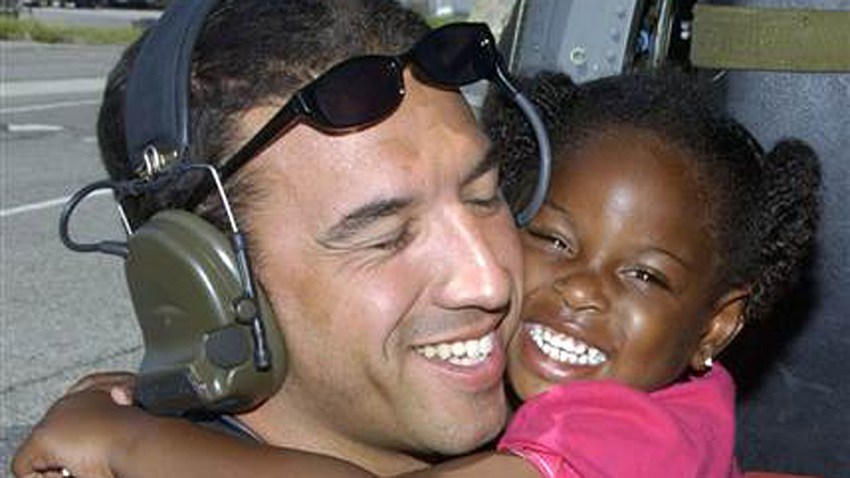 It has been 10 years since former Air Force pararescuer Mike Maroney rescued a then three-year-old girl from the despair of Hurricane Katrina. A military photographer captured the little girl in a pink shirt smiling and hugging Maroney in a widely shared 2005 image.
Her hug "recharged me and gave me a little bit of a silver lining and some hope…that kept me going through rough times," Maroney told People magazine of the moment. But after the rescue, the two never saw each other.
Now a reservist, Maroney will be reunited with LeShay Brown later this month, according to People. An effort to bring them together again began with a #FindKatrinaKid campaign on Instagram.