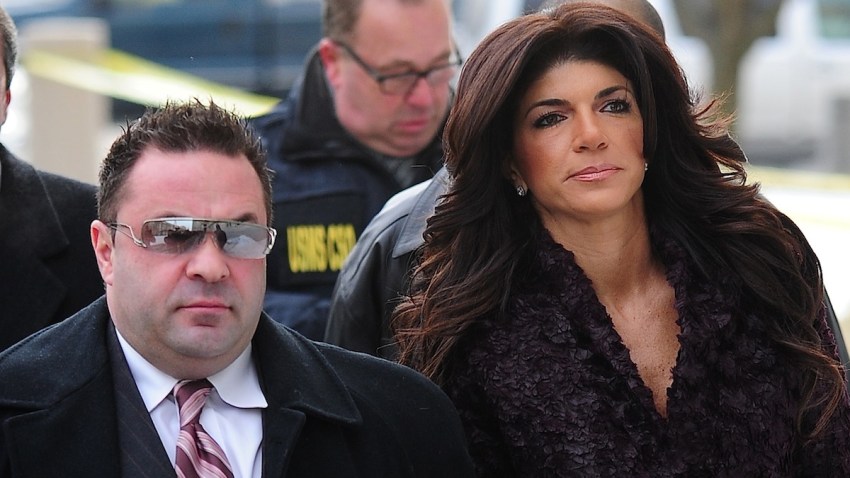 The "The Real Housewives of New Jersey" couple who pleaded guilty to federal charges including bankruptcy fraud last month still owe creditors more than $13 million, according to a published report.
Teresa and Joe Giudice only paid $7,500 of their debts and still owe more than $13.4 million, according to a bankruptcy trustee's report obtained by the Star Ledger. The report ends the reality TV couple's bankruptcy case, and allows the creditors to pursue repayment.
Their outstanding debts include $5.4 million to Wachovia, $1.7 million to Community Bank of Bergen County, $1.3 million to Dime Savings Bank, more than $500,000 to the New Jersey Division of Taxation and more than $386,000 to the IRS, the newspaper reports.
U.S. & World
The day's top national and international news.
The report comes as husband and wife await sentencing on multiple counts including bankruptcy fraud, conspiracy to commit mail fraud and wire fraud, and failing to pay taxes.
Under federal guidelines, Joe Giudice faces a potential sentence of 37 to 46 months and Teresa Giudice could get 21 to 27 months.
The couple was accused last year of exaggerating income while applying for loans before the show debuted in 2009, then hiding their fortunes in a bankruptcy filing after their first season aired.
They were also accused of submitting fraudulent mortgage and loan applications and fabricating tax returns and W-2 forms.
Copyright AP - Associated Press