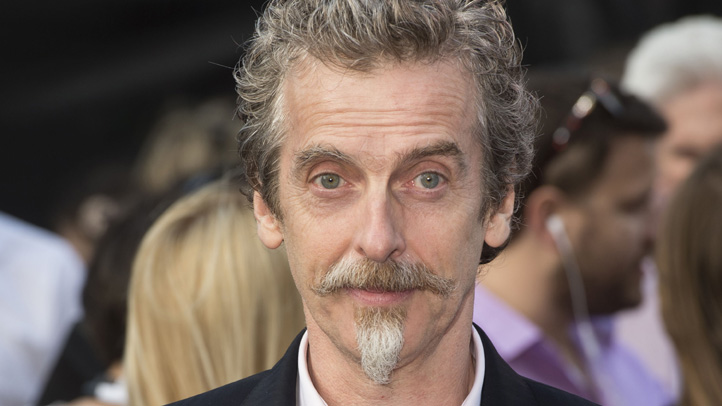 It was the second most-anticipated announcement to come out of Britain this year, but on Sunday, we finally learned the identity of the new Doctor who will step in to replace the departing Matt Smith. Producer Steven Moffat announced on the live BBC special "Doctor Who Live: The Next Doctor" that the rumors were true and frontrunner Peter Capaldi would be taking over the TARDIS.
Everyone always says you should get to know your doctor, so here are five things to know about the 55-year-old acting vet:
1. He's Even Been a Who Before: Capaldi was just seen in Brad Pitt's epic zombie film "World War Z" as, get this, a W.H.O. doctor. The W.H.O. stands for World Health Organization
U.S. & World
The day's top national and international news.
READ: Find out why Matt Smith decided to exit the series
2. He's a "Doctor Who" Alum: Capaldi is no stranger to fans of the long-running BBC series, because he had a major role on "Torchwood: Children of Earth," the "Doctor Who" spinoff series, and appeared in a 2008 episode of "Doctor Who" as fictional version of Caecilius.
3. He's Got Comedy Chops: The new Time Lord might be best known for his work on the BBC comedy series "The Thick of It" from 2005 to 2012. He played spin doctor Malcolm Tucker, and Capaldi even admitted to basing his character on big Hollywood players like Harvey Weinstein. He won a BAFTA Award for Best Performance in a Comedy Role for his work on the show.
4. He's Got a Rocking Background With Craig Ferguson: While in school, Capaldi was the lead singer of a punk rock band called Dreamboys, and he had a future late-night star behind him. Craig Ferguson was the band's drummer!
5. He's an Oscar Winner: In 1995, Capaldi won an Academy Award for directing the live action short film Franz Kafka's "It's a Wonderful Life."
What do you think of the new Doctor, Whovians?
Copyright E! Online