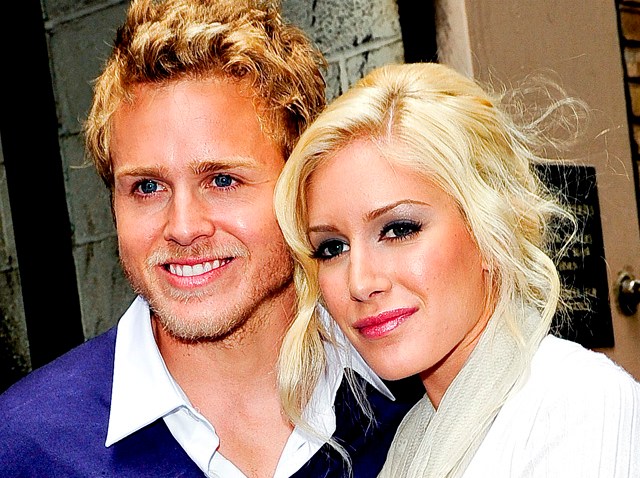 The prospect of Speidi spawn even has Spencer Pratt running from the bedroom.
Reality TV villain and classic oversharer Spencer Pratt said he's denying sex to new wife Heidi Montag because he doesn't want the blonde bombshell to get pregnant or even have aspirations of being a young mother, according to the New York Post's Popwrap.
"I'm not even kidding. My wife -- Ok, I'm going to get crass here -- but we're barely having sex because I'm scared that she's going to have a baby," Spencer confessed to the site.
U.S. & World
The day's top national and international news.
"That's the level our marriage is on right now. I'm not even kidding -- my wife has be debating cutting off my nuts."
The reviled "Hills" star said he fears his 23-year-old wife will take after her own mother, who was 19 when she had the reality TV starlet. Pratt said he wouldn't even put it past Heidi to skip her birth control and not tell him.
"I'm very concerned," he said. "Our sex life has dramatically changed recently."
Pratt also said he considered himself to be among the world's most famous couples -- just like Barack and Michelle Obama.
"I could go on a double-date with Barack and Michelle tonight, I wouldn't flake!" he said.
The "Hills" new season debuted on MTV last night.