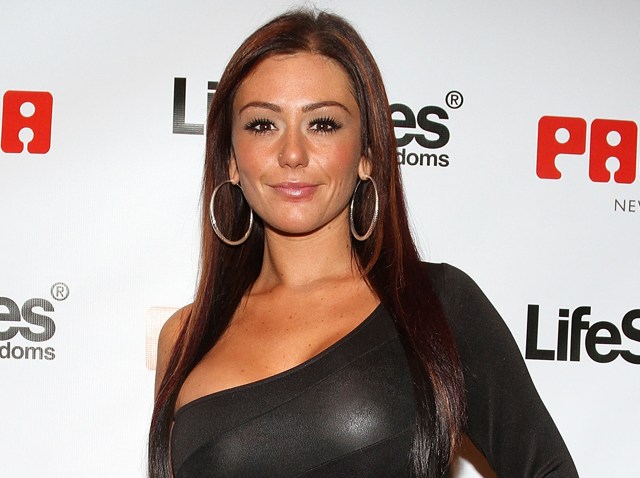 There are arguably many lessons to learn from our friends over on the Jersey Shore. For starters, tawdry brawls in public places are mandatory, and hot tubs lead to no good. But Jenni "Jwoww" Farley has gone a step farther, and penned her personal wisdom into book form.
Jwoww, Page Six reports, will release a book in February called "The Rules According to Jwoww." The book is slated to be a sort of Guido Bible, divulging the coveted secrets on "landing a mint guy, staying fresh to death, and kicking the competition to the curb."
The Guidette took her inspiration from a self-help book from the 1990's called "The Rules: Time-Tested Secrets for Capturing the Heart of Mr. Right." Some selected gems include: "Rule No. 17, Bust his balls a little." And who could forget Rule 52? "Hair belongs on your head…nowhere else."
U.S. & World
The day's top national and international news.
Jwoww, Long Island newspaper Newsday reports, is rumored to be looking for a house with fellow Jersey girl Nicole "Snooki" Polizzi. Here's hoping her book includes another golden rule: "Location, location, location!"