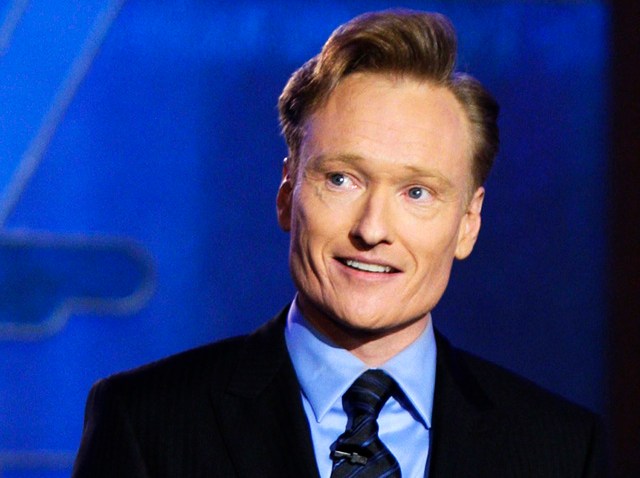 Conan O'Brien has a new home, on TBS.
The cable network announced Monday that the former "Tonight Show" host will be headlining a new one-hour talk show that will air at 11 p.m. Mondays through Thursday starting in November.
The surprise announcement came from both the network and O'Brien, who tweeted: "The good news: I will be doing a show on TBS starting in November! The bad news: I'll be playing Rudy on the all new Cosby Show."
U.S. & World
The day's top national and international news.
O'Brien's move will bump TBS' "Lopez Tonight," a talk show hosted by George Lopez, to midnight, the network said. Insiders had predicted that the O'Brien, who was only given 8-months at the "Tonight Show" desk by NBC, would end up on FOX.
Lopez wasn't bothered by the moves, welcoming O'Brien from his Twitter account. "A new generation of late night is about to begin!!" he wrote. He later followed that with a tweet simply saying "Team LO-CO" -- a reference to Team Coco, the rallying cry for Conan's fans during his spat with NBC and Leno.
TBS said talks with the comedian only started last week. O'Brien released a sarcastic statement confirming his return to television.
"In three months, I've gone from network television to Twitter to performing live in theaters, and now I'm headed to basic cable," O'Brien said in a statement. "My plan is working perfectly."
Neither TBS nor O'Brien have publicly disclosed how much he will be paid to host the show or what the format of the program will be.
Observers were caught unaware by the move, and immediate reaction focused on O'Brien's destination, not his actual return.
"Conan to TBS - yow! Surprised he's doing the cable thing," Washington Post media columnist Howard Kurtz tweeted. "Though it seems to work for Jon Stewart. I guess Team Coco couldn't cut Fox deal"