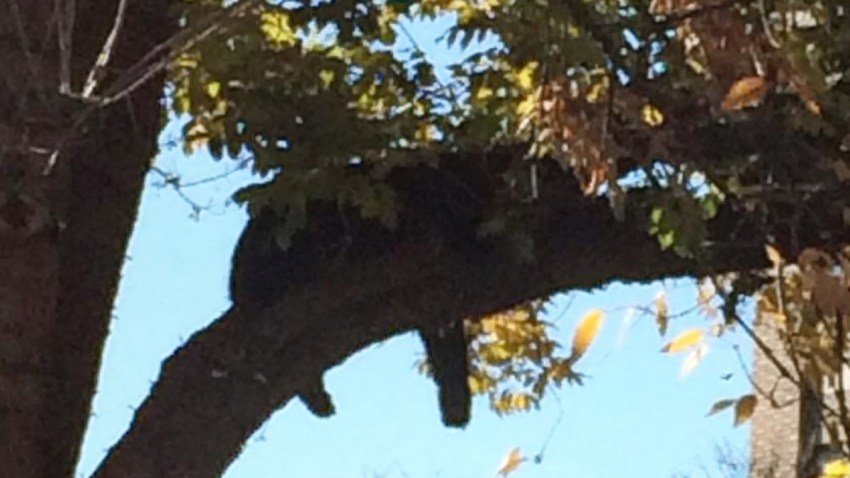 A black bear was spotted climbing a tree in the middle of a popular park in the center of one New Jersey town Monday morning.
Dozens of onlookers gawked as the black bear scaled a tree in the Morristown Green shortly after noon, apparently looking for a spot for an afternoon nap in the park, which is surrounded on all sides by streets.
The 247-pound bear hung out in the tree for a few hours before it was tranquilized by wildlife officials. It was transported to nearby state-owned forest land to be released.

Dozens of people near the Green posted photos to Instagram and other social media platforms with messages varying in tone from amusement to bewilderment.
"It's not everyday you get to see a sleeping bear chillin in a tree," wrote @cdestaquio.
"...meanwhile on the Morristown green, a bear catches a nap while the whole town watches," wrote @trvljnky.
The state Department of Environmental Preservation sent a biologist to the Green and was working with Morristown police to ensure the safety of the bear and spectators.