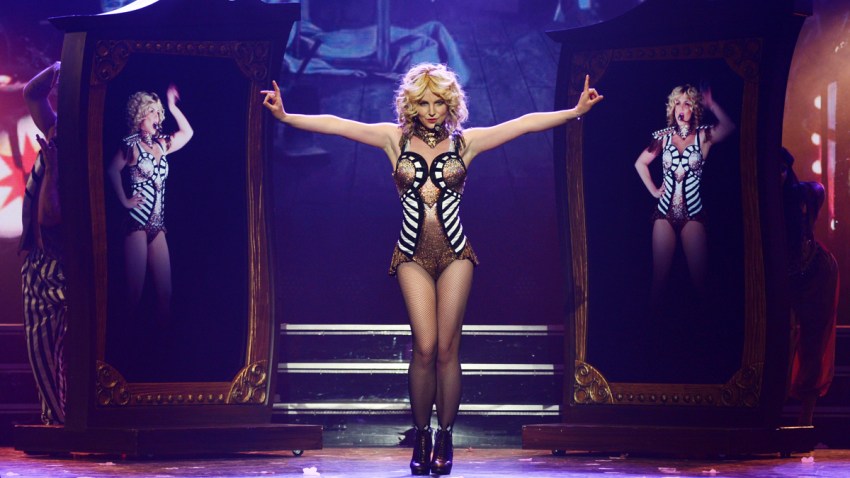 Pop princess Britney Spears announced during her show at The Axis at Planet Hollywood in Las Vegas that she has signed a new deal to extend her residency. According to a release, she told the crowd, "I have some big news tonight… I am going to be in Vegas for two more years!" Dates will now run through December 2017.
Spears, 33, told E! exclusively on Wednesday how excited she is about continuing "Britney: Piece of Me."
"I'm not ready to leave Vegas yet! And I just really really love this show and this city," she said. "I'm so proud of the show, and my band, my dancers and my crew have all become such a family to me. When it came down to me really having to make this decision, I just couldn't imagine ending my residency at the end of this year."
U.S. & World
The day's top national and international news.
PHOTOS: Britney Spears' best concert costumes
And even if you've seen the show already, be prepared to book another trip to Sin City because Spears has some new ideas in the works. "I definitely have some major changes planned. I'm getting together with my team this week to go over the set list, design some new costumes and dream up new props," she said. "There are a few songs that are fan favorites that I really want to add to the show. It's very exciting! If you haven't seen the current show yet, you should come out before the end of the year."
Planet Hollywood offered her a new deal at the end of July, but on Aug. 16 Spears told E! that she hadn't yet made a final decision.
"I'm not really sure," Spears said at the Teen Choice Awards. "I haven't made up my mind. I really love doing the show. It's a lot, a lot of fun, but I'm kind of torn right now. I don't really know what I want to do."
Spears celebrated her 100th show last month. Tickets for performances from January through April 2016 will go on sale Sept. 14.
Tune into E! News tomorrow night at 7 p.m. and 11 p.m. to find out what she said about releasing some new music.
PHOTOS: Check out your favorite celebs partying in Las Vegas
Copyright E! Online