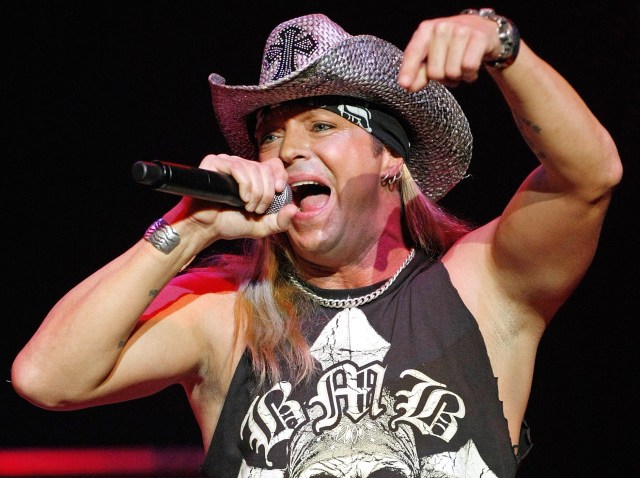 It might not put an end to speculation, but Bret Michaels denies having an affair with Miley Cyrus' mom, who is in splitting with her husband.
The reality rocker told "Fox & Friends" that rumors he dallied with Tish Cyrus are false. She is splitting with husband Billy Ray Cyrus after a 17-year marriage and long relationship that produced five kids including the teen starlet.
"The answer is no," Michaels said when asked point-blank.
U.S. & World
The day's top national and international news.
"I've been friends with her family forever," Michaels added. "It started out with me and Miley simply working on a song together. Her mom, Tish, likes "Every Rose Has Its Thorn," the first concert Miley ever saw was Poison, and so they wanted to remake it for the new record."
Last month, Billy Ray filed divorce papers in Tennessee citing irreconcilable differences.
"As you can imagine, this is a very difficult time for our family," the couple said in a statement. "We are trying to work through some personal matters. We appreciate your thoughts and prayers."
umors immediately surfaced that Michaels might be a third party in the breakup. But Michaels insists nothing happened..
"When I was in the studio, Miley came in and sang on my song … and that was it," he said.