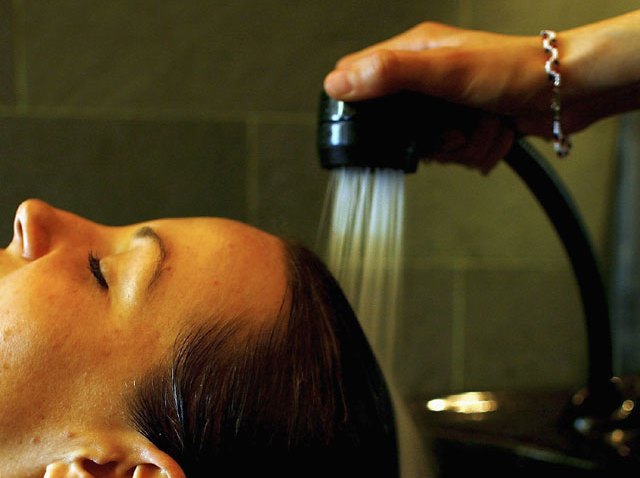 You may have heard about the horrors of Brazilian hair straightening treatments (and, of course, the wax de Brazil is no fun either)—how some keratin formulas can cause hair damage. Or if you style a ponytail in the first few days post-salon, it can leave long-lasting bumps in your mane.
One beauty writer for the U.K.'s Telegraph has found what sounds like the dream hair treatment for curly girls or daily flat-ironers: the Express Brazilian, a special keratin-rich treatment that she describes as a "long-lasting blow-dry." While the regular Brazilian normally lasts for months, the Express is only good for about a week or however long it takes you to get through six to eight washes.
Apparently, the formula can also be tailored to allow for some body and volume, rather than limp, stick-straightness. Unfortunately, the British writer referred readers to a London-based salon, but what made us think twice was what her stylist said about achieving success with Brazilian straightening when he explained, "It's not the treatment, it's the person who's doing it who delivers the results." Still, plenty of spots are doing it in the U.S. If you're the type who puts down a few times a week for a blow-out, this could be worth asking your local salon about. [Telegraph.co.uk]
U.S. & World
The day's top national and international news.
Adventures In Dating Ultra Hairy Guys
A New Book Looks At Hair As Art
Beauty Test Drive: Swim Cap By Philip Kingsley

Copyright FRSKY - The Frisky of TMV, Inc. All Rights Reserved