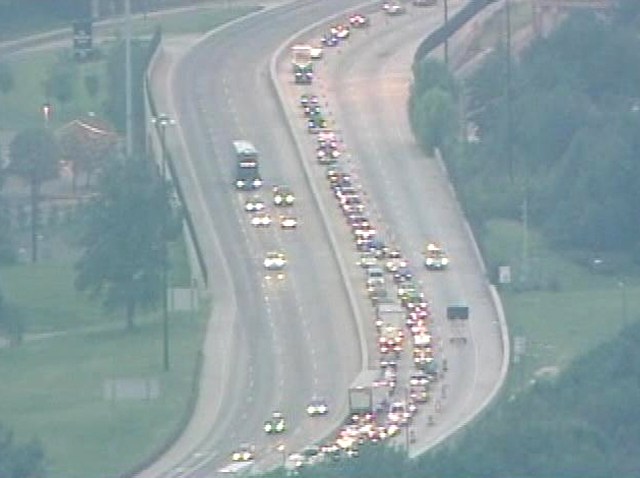 Commuters who take New York Avenue in northeast D.C. ran into an unexpected delay Wednesday morning.
The D.C. Department of Transportation said overnight construction work ran longer than scheduled on New York Avenue near the Bladensburg Road intersection. It wasn't until just before 7 a.m. that cars could get by in two lanes instead of one.
A contractor was supposed to be cleaned up by 6 a.m. Why the contractor was there another hour was not immediately known.
DDOT apologized to commuters for the delay.

---
Fan, Follow and Text: Get the latest from NBCWashington.com anytime, anywhere. Follow us on Twitter and Facebook. Sign up for our e-mail newsletters and get breaking news delivered right to your mobile phone -- just text DCBREAKING to 622339 to sign up. (Message and data rates may apply.)