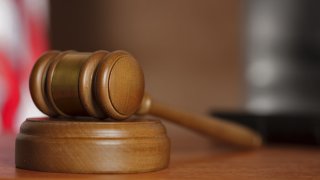 UPDATE, JULY 31, 2020: Court records confirm both charges against Nicholas Ranstad were dropped. The story below was published in May 2019.
---
A soldier who once set a record for the longest sniper shot in Afghanistan by an American is now facing gun charges as part of a larger death investigation in Northern Virginia.
Deputies arrested Nicholas Ranstad in Warren County, Virginia, on May 4 after he called sheriff's deputies to a house where a man had allegedly suffered a self-inflicted gunshot wound.
According to the Warren County Sheriff's Office, deputies responded to a house on the 200 block of Doom Peak Rd. in Linden, Virginia, where they met Ranstad and confirmed that the injured man, Sean David Miller, had died.
Deputies said Ranstad told them that he was friends with Miller, a Marine veteran, and had become concerned with his well-being, prompting him to travel from Fort Bragg, North Carolina, to Miller's home to check in on him.
Ranstad then said that he entered Miller's home through a window but found Miller dead with a single gunshot wound, officials said.
Local
Washington, D.C., Maryland and Virginia local news, events and information
But it's Ranstad's actions after allegedly discovering Miller that prompted police to charge him with reckless handling of a firearm.
According to police, Ranstand said he became so upset by Miller's death that he fired four shots into the floor of the house from a gun he had brought with him.
Police said they are still investigating the circumstances of Miller's death, but News4 has learned that the Medical Examiner's Office has ruled the death a suicide.
And Miller's father wrote about his son's death in a social media post, saying Miller "has fallen to PTSD and suicide."
"He fought his PTSD demons to the best of his abilities, but they were too overwhelming."
Ranstad is due in court in August and the Commonwealth's Attorney will decide whether to proceed or dismiss the charges.