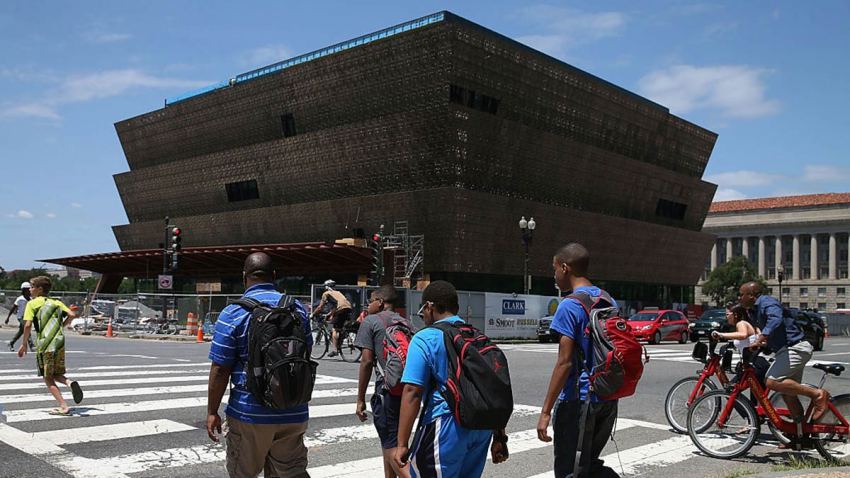 If you missed the chance to snag passes to the new National Museum of African American History and Culture, you're in luck.
Due to high demand, the Smithsonian is extending the museum's hours during its grand opening weekend and offering more than 80,000 additional timed-entry passes through Sunday, Oct. 2.
"We are humbled and honored by the outpouring of visitor interest in celebrating the museum's grand opening with us," said Lonnie Bunch, founding director of the museum. "As a result of this unprecedented interest, we are making more passes available so that as many people as possible can experience the museum in person during this historic moment and for years to come."
The museum will now welcome visitors on Saturday, Sept. 24 from 1 p.m. to 8 p.m. and Sunday, Sept. 25. from 7 a.m. to midnight.
Hours will also be extended to 10 a.m. to 7:30 p.m. Monday, Sept. 26 through Friday, Sept. 30; 10 a.m. to midnight on Saturday, Oct. 1 and 10 a.m. to 10 p.m. on Sunday, Oct. 2.
Free timed passes will be available online here starting Tuesday, Sept. 6 at 9 a.m. There is a limit of six timed passes per order.
Visitors can also get passes over the phone by calling (800) 524-3849 or (919) 653-0443.
Starting Monday, Sept. 26, the museum will give up to four free passes to walk-up visitors on a first-come, first-serve basis.