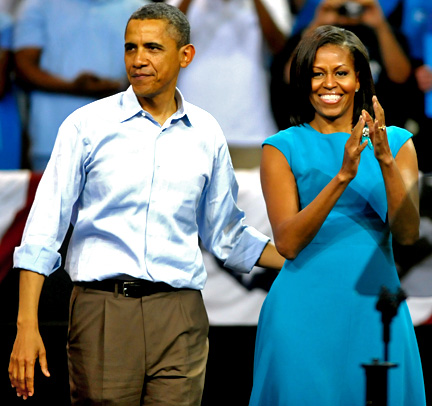 Richmond police are investigating allegations that two officers made "inappropriate comments" during President Barack Obama's recent visit.

The department said Friday in a release that the officers weren't assigned to the president's detail on May 5 when he appeared at Virginia Commonwealth University in the second of two rallies to officially mark his re-election bid. The first rally was at Ohio State University in Columbus.

Department spokesman Gene Lepley declined to say whether the officers used social media to make the comments and declined to characterize the nature of the comments.

The officers, who weren't identified, could face administrative action. Lepley declined to discuss their employment status.

Richmond police discussed the issue with the Secret Service, "which considers the matter resolved," according to the release.
Copyright AP - Associated Press