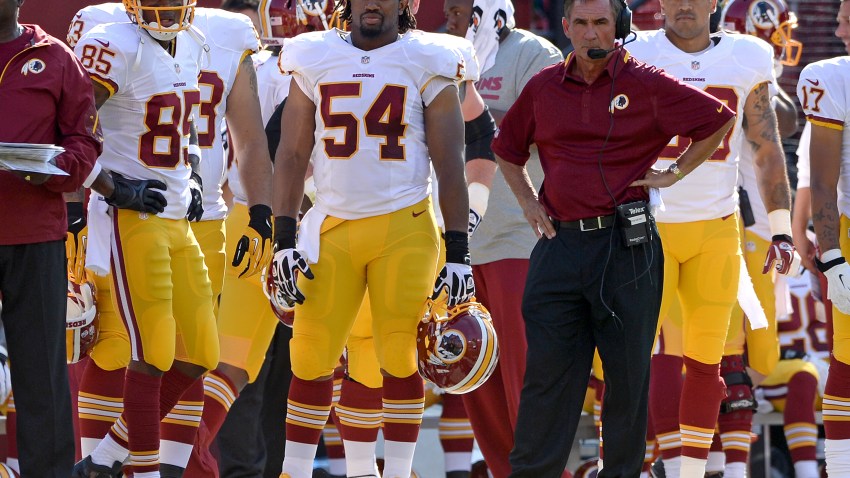 Ahead of Tuesday's 4 p.m. deadline, the Redskins have trimmed their roster from 90 players to 75.
Over the last two days, the Redskins have waived/terminated the contract of/placed on the injured list the following 15:
LB Ricky Elmore (waived)
FB Eric Kettani (waived)
K John Potter (waived)
WR Chip Reeves (waived)
LB Quan Sturdivant (waived)
OT Jeremy Trueblood (waived)
LB Roddrick Muclelroy (waived)
OL Jacobly Ashworth (waived)
CB Ryan Mouton (waived)
WR Donté Stallworth (contract terminated)
CB Richard Crawford (waived with injury designation)
LB Jeremy Kimbrough (waived with injury desgination)
LB Keenan Robinson (injured list)
S Phillip Thomas (injured list)
DE Adam Carriker (reserve PUP list)
The Redskins have until 6 p.m. Saturday to cut their roster from 75 to the final 53-man roster.
---
Follow Adam on Twitter @AdamVingan and e-mail your story ideas to adamvingan (at) gmail.com.